The discoverability of your products on marketplaces depends mainly on the quality of your listings. Considering the different requirements of each marketplace while listing your products and the changing competitive environment, you should treat your product data as a living organism that should be worked on continuously.
You are creating a difference with your listings by enhancing the product data and making the information better will result in increased sales and customer satisfaction.
At this point, StoreAutomator provides ecommerce businesses with plenty of intelligent data management tools to create quality listings.
In this post, we put together four tips to increase your listing quality using StoreAutomator's data management tools.
1. Efficient Product Classification
Product catalogs are critical to ecommerce platforms. These catalogs typically categorize millions of products into a three to ten levels deep taxonomy with thousands of leaf nodes [Shen et al., 2012]. They are continually updated with millions of new monthly products from thousands of merchants.
Correctly categorizing a new product into the taxonomy is fundamental since it can result in a loss of sales. Taxonomy and navigation play an important role while the user is browsing and searching to find the right product.
Marketplaces apply category-specific rules for listing. Your product data should be adjusted to category listing templates. For a correct categorization and changing your product data to the required templates, StoreAutomator provides a smooth flow.
When your data is imported to the StoreAutomator system, you need to map your data according to the templates. Ready-to-use marketplace templates in the system enable you to run this process efficiently. Once you select the category template for the marketplace you list, you can easily map your data to the category fields.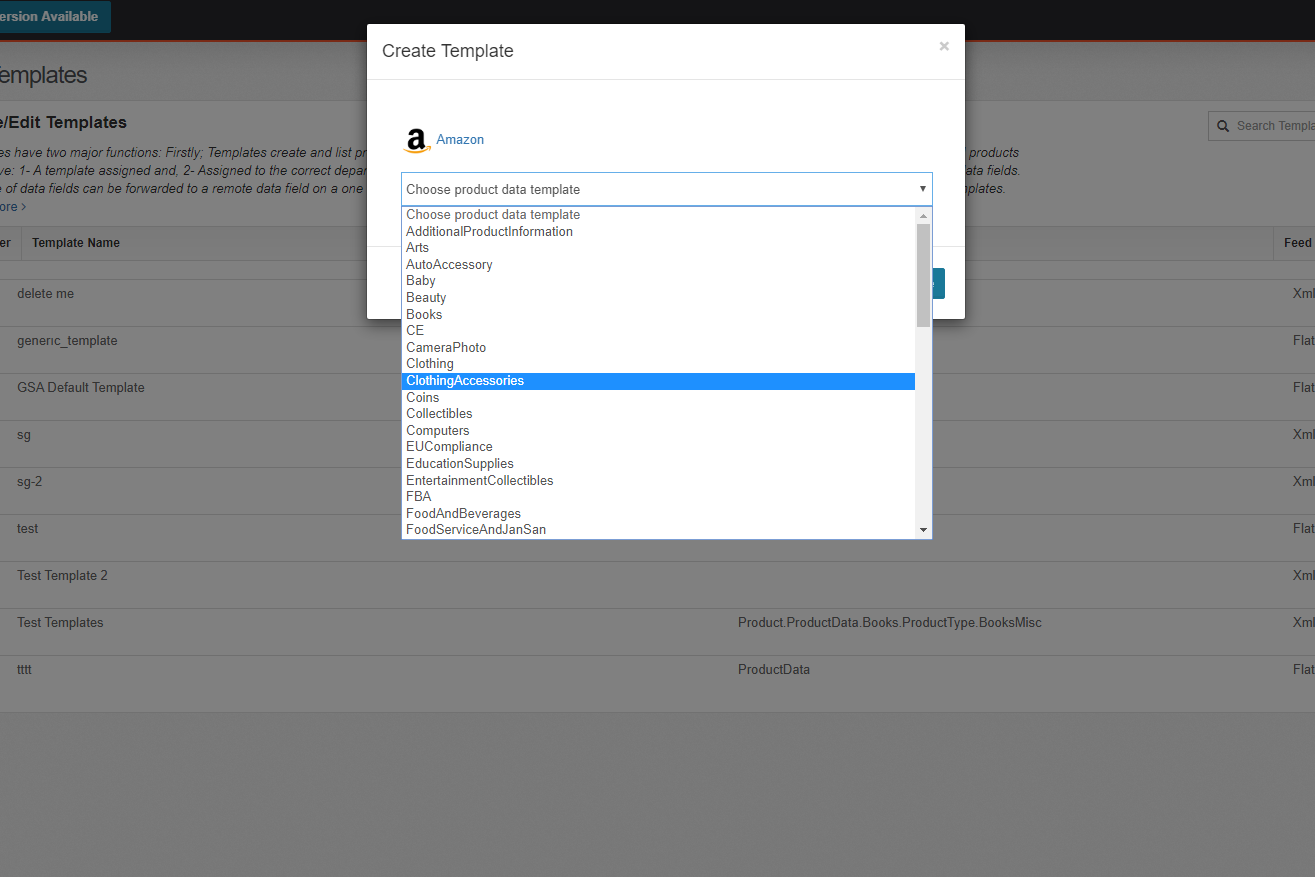 The only action you need to take here is to select your source and map it to the identified target.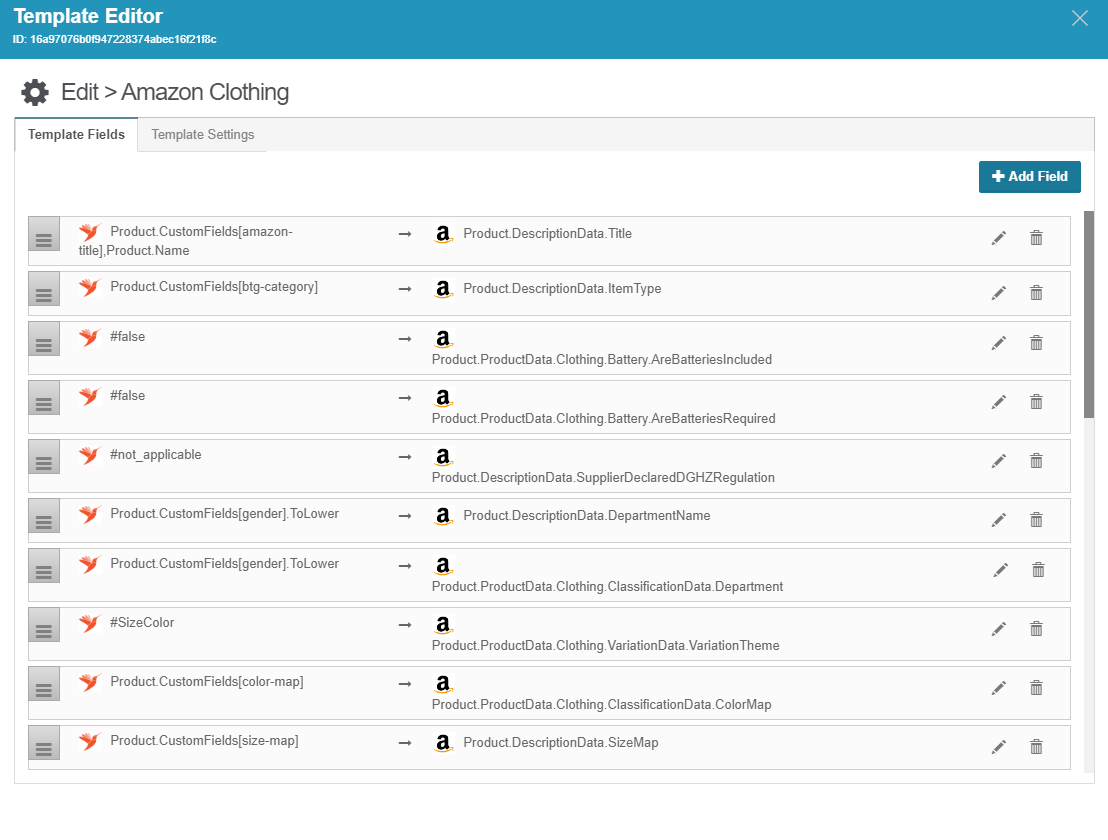 Once your product data is assigned to a relevant template, it takes seconds to map your category to the marketplace taxonomy with simple drag and drop actions.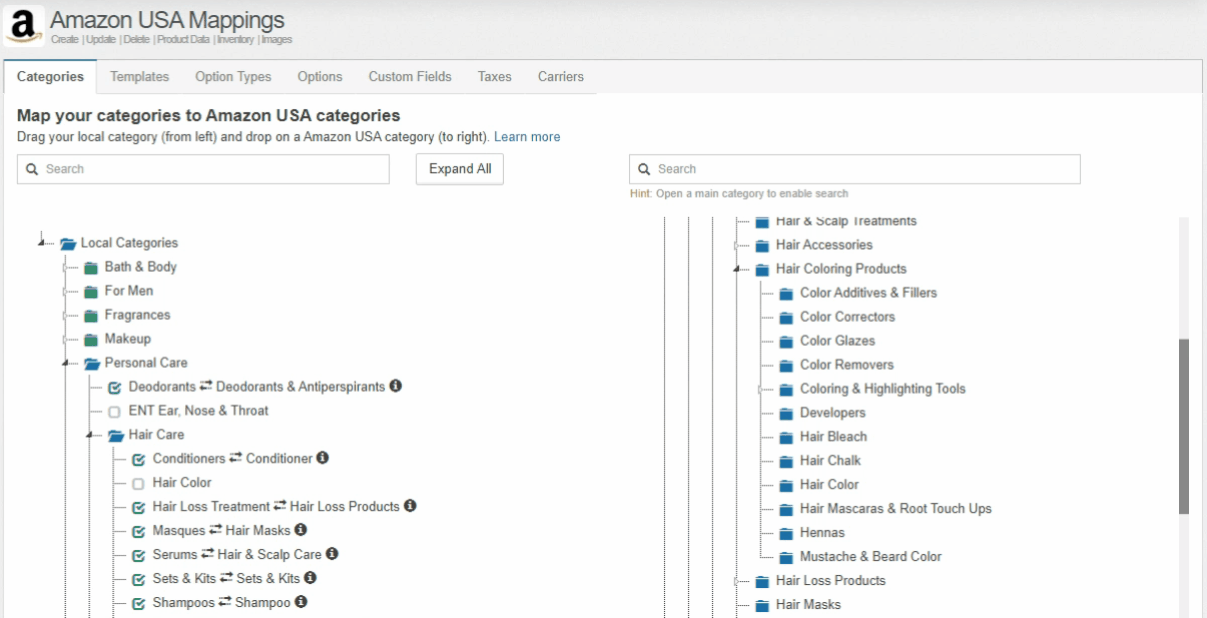 2. Use Alias and Alternate SKUs for Multiple Listings for the Same Inventory
Growing your sales also depends on how you market your product. You can increase the sales volume of your products by creating multiple listings for the same inventory. Thanks to the Alternate SKU feature by StoreAutomator, you can sell one FBM and FBA inventory with different SKUs.
On the other hand, Alias enables you to sell one inventory with an alternative product definition, name, image, description, etc. While we can proliferate the listings of one inventory, the quantity changes happen at the same item level. This feature also lets you optimize your order management while differentiating how you sell on marketplaces.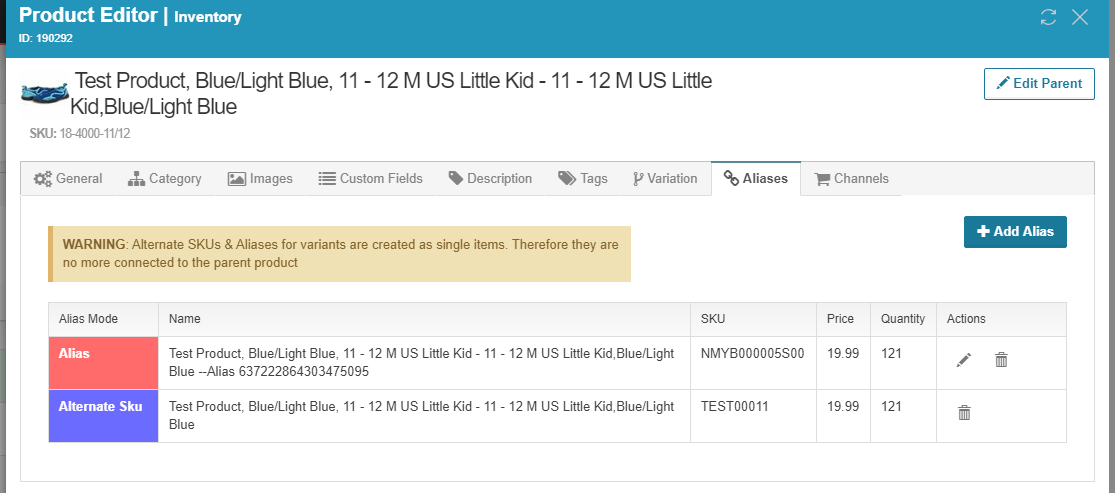 3. Enrich Your Data and Grow Your Sales by Using Custom Fields 
When the retail takes place online, data act as the sales representative who speaks on behalf of your brand. The quality of data will attract customers and generate sales for the brand. Otherwise, the customer will abandon the store or your product page as leaving brick and mortar. Therefore product data management needs to be handled professionally with attention to detail.
Enriching and optimizing your listing quality increases your products' discoverability and the attraction of the customer.  StoreAutomator has many data management tools to help you improve your data. The Custom field tool provides many data enrichment options to sellers. You can create numerous custom fields to make your product data more attractive to customers. It is also helpful in organizing and managing inventory.
Let's look at how you can use custom fields while optimizing your product data. You can create numerous fields with different display types, such as radio buttons, checkbox lists, HTML editors, etc.
Once you create your custom fields, assigning them to your products with only one click is very easy.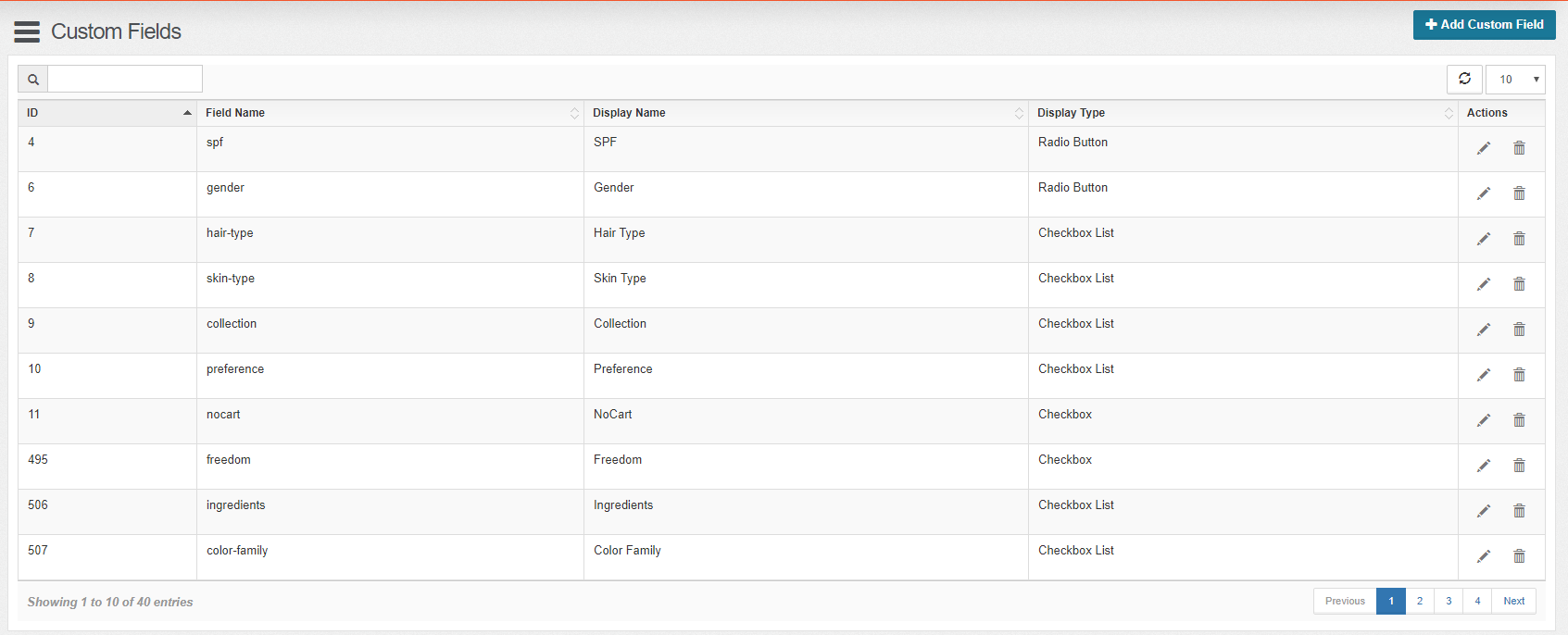 Different custom fields that can be applied can be seen below.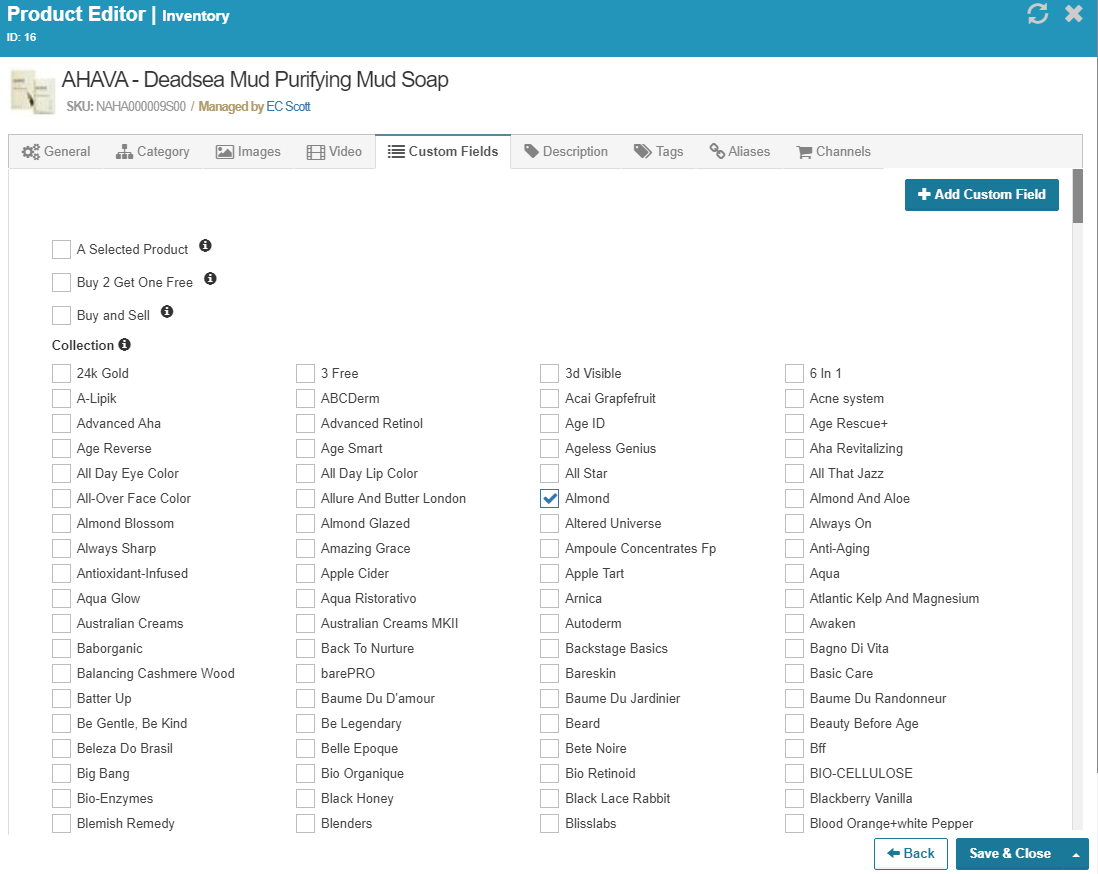 4. Create Custom Product Descriptions and Titles Tailored to the Selling Platform
As you expand your business to include several selling channels, you must ensure that each product's description is adapted and optimized for each channel you are selling on. This doesn't just mean staying in line with the channels guidelines and taxonomy but also adjusting your headlines and descriptions to match the type of shopper using the channel.
Why is this so important?
Because well-created product descriptions don't just help you with SEO on- and off-platform to get your products seen, they also help covert shoppers viewing your products. In other words, the product descriptions and categories on your online store can't just be imported as is to Amazon, eBay, or Google Express. (Click here for the full article)
StoreAutomator's Description and Title Templates feature lets you display your product descriptions and titles in different formats, which is helpful while adding text or other fields and embedding them into the description field without changing your data.
For example:
> You can add SALE before the product description
> Add Author at the end and write your name
> Include barcode number
> Embed color names and sizes
The feature enables users to create custom product description templates for each channel by using a particular language called Handlebars. These rule-based description templates can be easily created within our platform like this: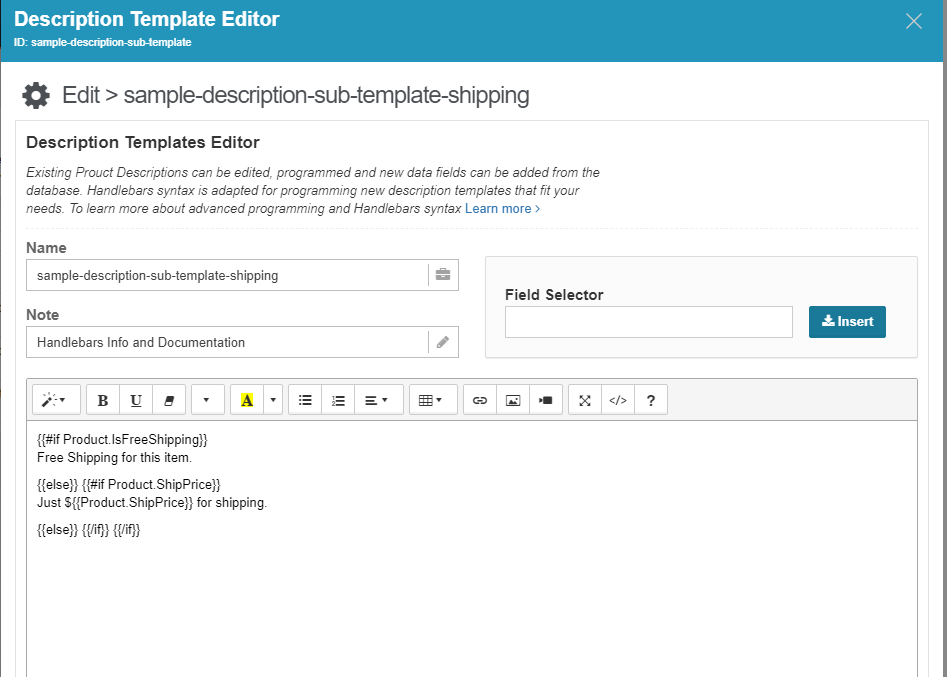 Follow the documentation thread here to get more technical information on the description and title templates here.
Please request a demo to learn more about StoreAutomator's advanced product data management features for growing your ecommerce business.