StoreAutomator provides fast, easy integration with Walmart, automatically managing your inventory, listings, and sales orders through your account. Just upload your inventory, start selling and earn money right away.
Make a Difference in Walmart Marketplace with
Smart Listing Features
Convert your database to Walmart listings, list and manage your orders today.
List your Amazon channel products in your Walmart channel lightning fast.
Utilize listing templates to translate item name and description to other languages.
Very easy to create and associate parent, child and single products.
StoreAutomator's user friendly interface is very easy to use and intuitive.
List thousands of items or perform actions on them in seconds.
Change language of your listing names and descriptions in a heartbeat.
Print invoice, packing slip and shipping label with a click.
Easy order canceling and refunding.
Simple parent child assignments and variation controlling.
Optimizing shipping costs.
Map your products to channels, your templates, your product options and custom fields easily.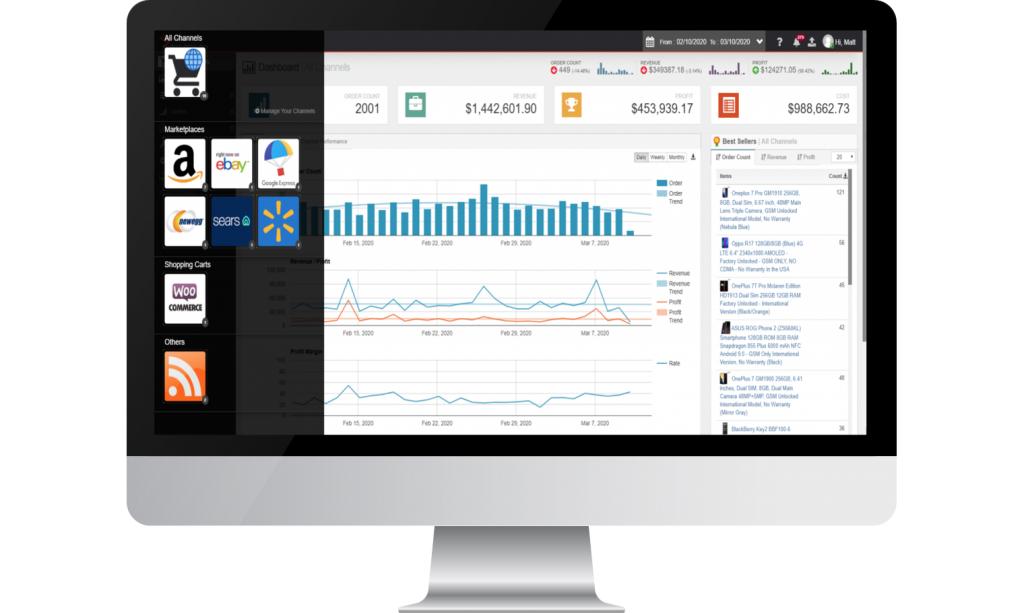 – David Rose, Owner, MercoTape
The support team is top shelf. Questions get answered, solutions are given, replies timely. On-boarding is efficient and productive. They listen to suggestions concerning improvements to their interface and solutions for my needs and then they follow up.
Compared to the 'big boys' we used these guys really make the effort and they shine.
Get Your Walmart Channels Up and Running Today.
Copyright © 2020. All rights reserved.