With the rise of ecommerce and omni-stores, more and more big brands are creating a hybrid online store that includes self-fulfillment and dropshipping. With the help of platforms such as Mirakl, brands like Best Buy are able to incorporate dropshipping into their online side of the business. The biggest benefits of this kind of hybrid model are that it:
Helps streamline fulfillment to get products to customers quicker

Saves businesses money in shipping products to their own fulfillment centers first

Allows brands to grow their product offers without the hassle – and expense – of expanding manufacturing lines

Access to

high-trending products

to boost sales
And with the help of services like StoreAutomator that help you manage all your dropshipping suppliers, and apps like Parcelify, creating a hybrid business that includes dropshipped products isn't just for huge conglomerates anymore; even medium-size ecommerce businesses and Amazon sellers can get in on the action.
So how do you cash in on the benefits of dropshipping and incorporate it into your multichannel business? Here are the 4 steps.
Step 1: Make Sure You Have the Right Tools Before You Start
The first thing you need to do is make sure you are set up for integrating dropshipping into your store. This means having tools that help you integrate across all your channels, suppliers and products to ensure that your store knows what to do when someone orders a specific product. This means setting up dropshipping SKU differentiation and data synchronization; which is easy with multichannel product management tools.

Step 2: Reach Out to Your Current Suppliers
More and more wholesalers are offering fulfillment options, so if you are not manufacturing in-house, there is a good chance your current suppliers and manufacturers could be willing to change to a dropshipping setup. Therefore, the next step is to contact your current suppliers to see whether:
They offer drop shipping fulfillment

If so, what other products do they manufacture that you could then incorporate into your store?
If you're using third-party suppliers, getting them to take over fulfillment could save you a bundle on having to pay customs and shipping to receive products.
Bonus Content: How to Manage Multiple Dropship Suppliers
Step 3: Ask Your Customers What They Want
Before you go crazy and add a hundred new products to your store, you want to find out precisely what your shoppers want. You can do this by asking them directly through email surveys, social engagement posts or market survey calls. You can also look at your closest competitors with a similar audience to see what best-sellers they have – and you don't. Here are some survey tools with a free version to get you started:
Step 4: Find Best-Selling Products for Your Store
Once you're set up to expand your product lists with dropshipping and know what kind of products your shoppers are begging for, it's time to get your research on. There are a number of ways you can do this; here are our top suggestions.
Mine AliExpress for Ideas
AliExpress best-selling products will not only help you with trending product ideas but give you access to a host of dropshippers you can contact and negotiate with.
To narrow down your list of products, you should be looking at the number of orders and rank to compare wholesalers before contacting possible dropshippers. You also want to ensure they offer ePacket shipping, to provide quicker shipping options.
Some other sites to consider are Kickstarter.com and Wish.com, both good places to find trending products.
Keep Up-to-Date With Trends in Your Niche
Stay up-to-date with trending topics that can point to possible trending products you could add temporarily to your store to boost sales. There are a host of tools out there to help you do that; here are two to get you started: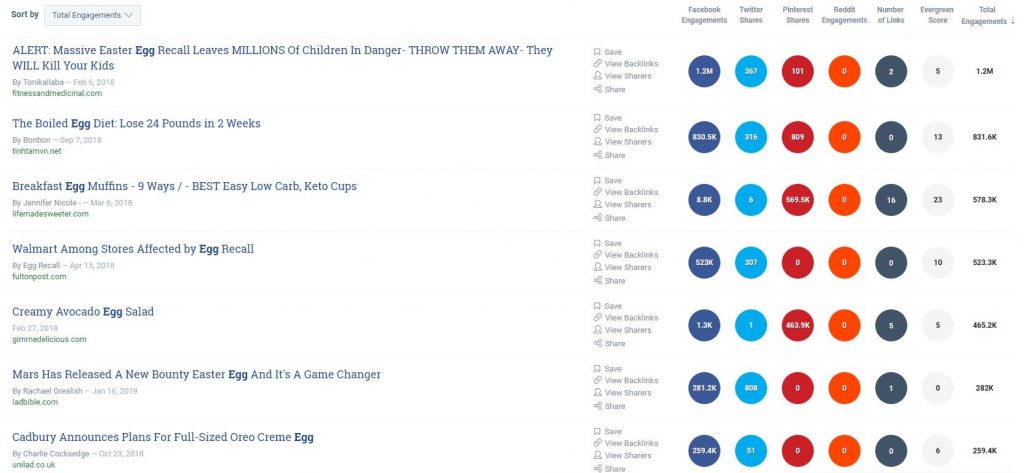 Spy on Instagram Influencers
By searching popular hashtags in your niche, you can find popular influencers. Brands typically only use influencer marketers with products they feel comfortable with. Put the two together and you have a way of not only finding popular products but also products that are reviewed well.
Other Apps and Tools
Apps like Oberlo will help you find popular products and dropship suppliers quickly and easily if you have a Shopify store. Another tool you can use to find products to dropship is social shopping sites such as Pinterest, Wanelo, and Etsy.
—
There you have it: how to incorporate dropshipping into your multichannel business. It goes without saying that you want to test products and services before going live with any new dropshipped products.
Have questions? Reach out to me on LinkedIn.