If you haven't heard of Mirakl, get ready to be amazed! Mirakl is a marketplace platform on which you can build your marketplaces like Walmart or Jet. In short, it helps big ecommerce brands link to third-party sellers to create their marketplaces.

Providing the software infrastructure, many comparatively small marketplaces such as Catch Australia and Best Buy Canada have created their marketplace on Mirakl.
But what does that mean for ecommerce and retail businesses?
Creating niche marketplaces to target highly segmented markets allows you to grow your product base in your niche by bringing in third-party sellers, making your website a one-stop-shop for your customers.
We're one of the few platforms that integrate with Mirakl platforms, allowing more growing online businesses to jump on the marketplace bandwagon.
In an Amazon-dominated ecommerce world, Mirakl is a rising star aiming to become the niche marketplace king. Since launching in 2012, Mirakl has launched over 100 marketplaces in 35 countries on four continents, making online marketplaces a possibility for any online seller, not just big guys like Amazon.
What Mirakl promises B2C and B2B sellers:
Own your customers' journey from beginning to end

Access to valuable customer data that makes building an omnichannel business possible while keeping overheads low

Building loyalty and growing your customer base to grow revenue and site traffic

Improved overall customer experience by extending product selections through third-party sellers

A wider variety of products to create complimentary service and product packages

Establish yourself as the go-to place in your niche by quickly expanding products and categories
Here's what one of their biggest clients had to say about the platform:
Bottom line? Mirakl is ideal for creating niche marketplaces and linking third-party sellers to ecommerce brands. Add that to the fact that a whopping 50% of global online sales are on marketplaces; it's time for smaller ecommerce multi-sellers and retailers to jump on the bandwagon.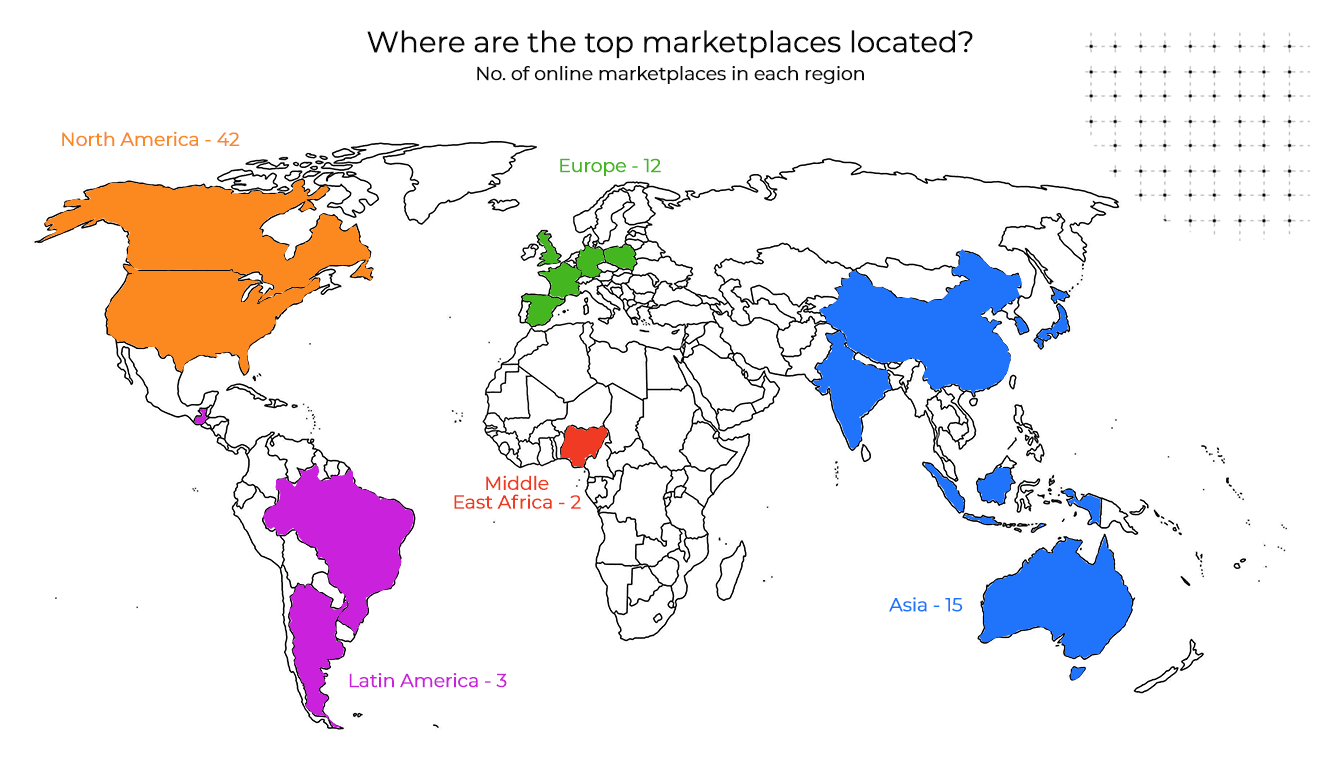 [Image Source: Digitalcommerce360]
And the benefits are many! Here are the top benefits of running a marketplace business:
More revenue streams

Strong brand awareness and perception

Access to unprecedented data

A highly scalable business

More automation

Keeping your customers engaged
With a platform like Mirakl, it's super easy to set up. For some inspiration on what this could mean for growing your multi-channel business, here is a list of niche marketplaces their clients have created and the niche markets they serve:
Niche Marketplaces Created with Mirakl
Beauty Marketplaces
Book Marketplaces
Department Store Marketplaces
DIY Marketplaces
Electronics Marketplaces
Fashion Marketplaces
Flash Sales Marketplaces
Food and Beverage Marketplaces
Food Retail Marketplaces
Generalist Marketplaces
Gift Marketplaces
Hardware Marketplaces
Healthcare Marketplaces
Home and Garden Marketplaces
Home Design and Furniture Marketplaces
Hospitality Marketplaces
Household Electrical Good Marketplaces
Industrial Equipment Marketplaces
Industrial Distribution Marketplaces
Life Science Marketplaces
Luxury Good Marketplaces
Multimedia/Video Game Marketplaces
Office Supplies and Stationery Marketplaces
Auto Spare Auto Parts Marketplaces
Sports Equipment and Leisure Marketplaces
Technology Marketplaces
Wine and Spirit Marketplaces
StoreAutomator integrates with Mirakl successfully to learn more about integration opportunities and other features,
please reserve your spot in one of our live demos!