As you expand your ecommerce business to multichannel, data proliferation and product data feed management becomes the inevitable part of the process. Because multiple channels mean more channel specifications, product diversification, product variations, differentiated customer expectations, content customization, channel-based product data strategies, etc., you can overcome all these needs that show up through your ecommerce business growth journey only by structuring and customizing your data. You can either call it data bending and in this case, StoreAutomator becomes the data bender with its flexible product data management system.
Retargeting, comparison shopping, marketplaces, product listing ads, third parties, etc., wherever you send your data, every medium you share your data is treated as a channel by StoreAutomator, which means you can use all channel level features in your data feeds.
Alright, what kind of difference does being able to use channel level features create in your data feed structuring process?
Flexibility, agility, adaptiveness, diversification, efficiency…
Let's see with examples of how easy and flexible it is to prepare a high-quality data feed with StoreAutomator generic feeds.
Enjoy Enhanced Overriding Capabilities
Once you create your generic feed channel, you will be able to override any data on the channel level, which means you can send customized data feeds to different channels for the same products. Let's see examples of data you can override by using StoreAutomator generic feeds.
Override Currency
You can select your data feed currency, and the StoreAutomator system will automatically convert your prices to the selected currency.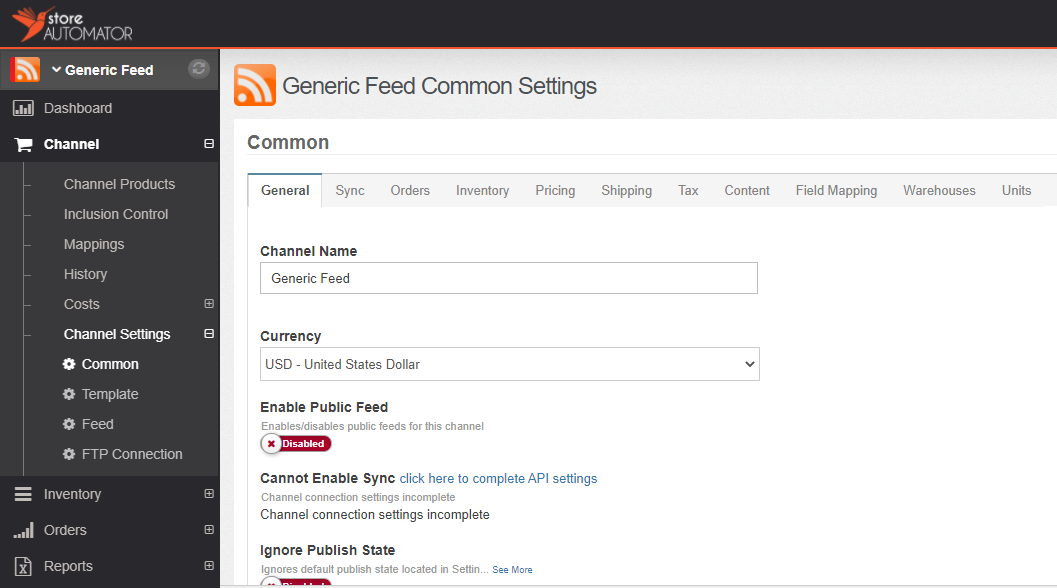 Override Pricing
By using the price factor feature, you can multiply the regular prices of the products included in this channel at the desired level. If you want to send feeds to your vendors with discounted rates, you can apply an overall discount using a price factor under 1. The prices of all the products you include in this channel (therefore the data feed) will be multiplied with the factor you determine unless you fix the price of a product at the channel product level, which is also explained later in this article.
Beautify Pricing feature lets you put decimals like .99, .49, etc., at the end of every product's price.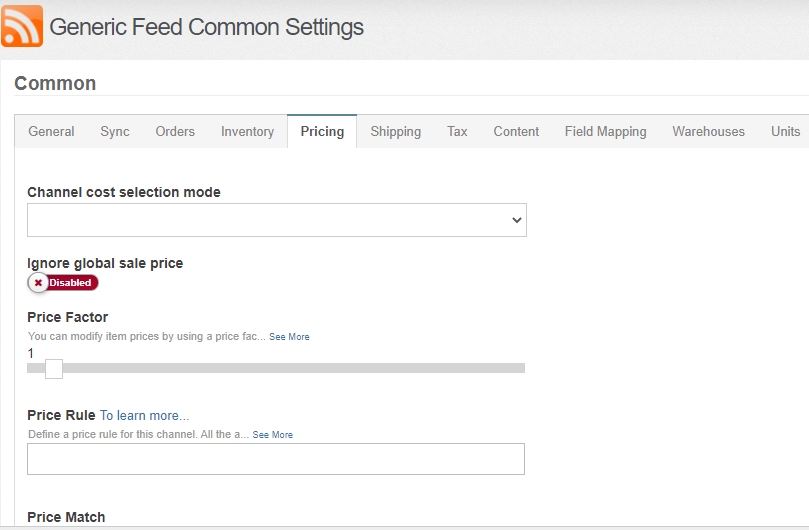 Inventory Masking
By using inventory masking feature you can put a limit to the quantity of the products you reveal on the channel.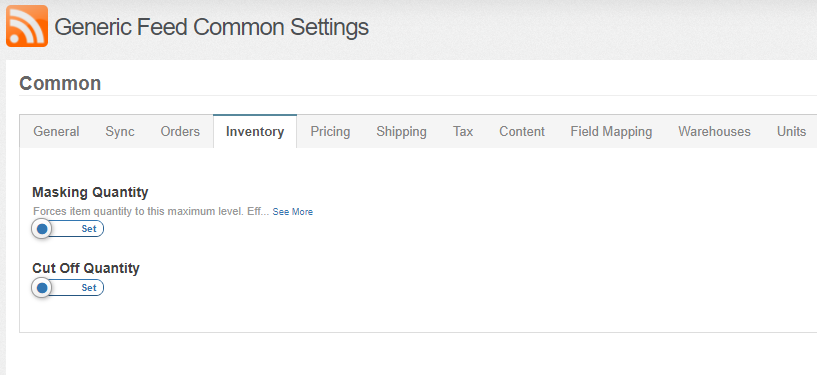 Overriding at Product Level
Once you set up your channel, it is effortless to include or exclude products in the channel using inclusion/exclusion settings. After you select the products you want to include on your channel, you can work on the data that you want to override at the product level. The data you customize at the channel product level will not be overridden by any customizations you made at the channel level.
You can include all your inventory in the feed by checking only one box and exclude the ones you don't want to include on this specific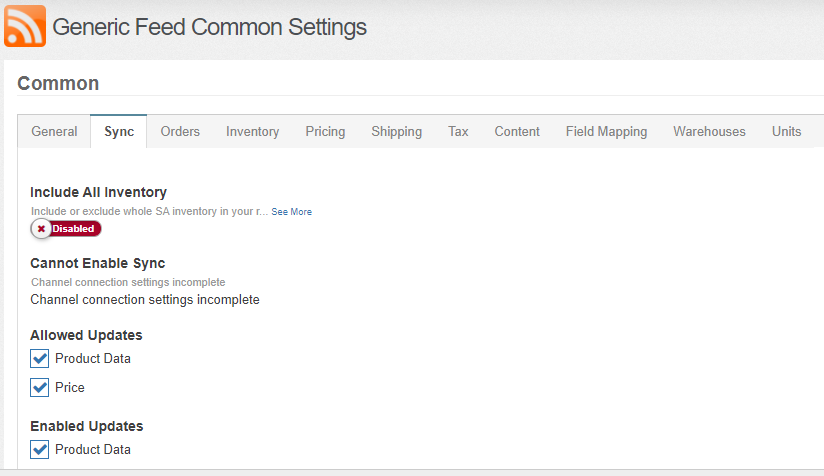 Otherwise, you can go to your inventory and include the brands or the products you want to include, as shown below by clicking a button.
Brand Inclusion

Product Inclusion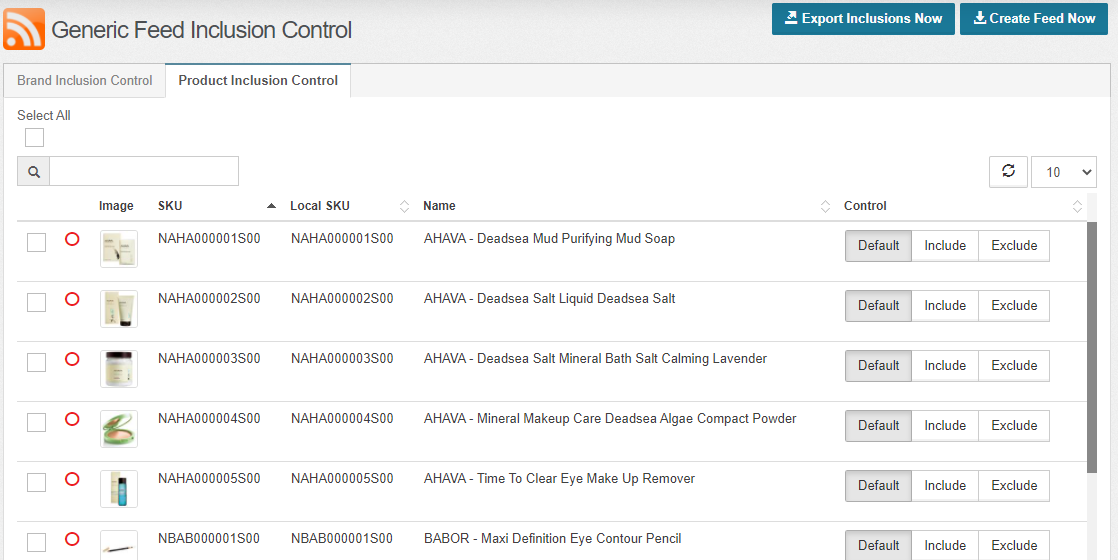 Let's see what kind of data you can customize at channel product level after you include them in your channel.
Name of the product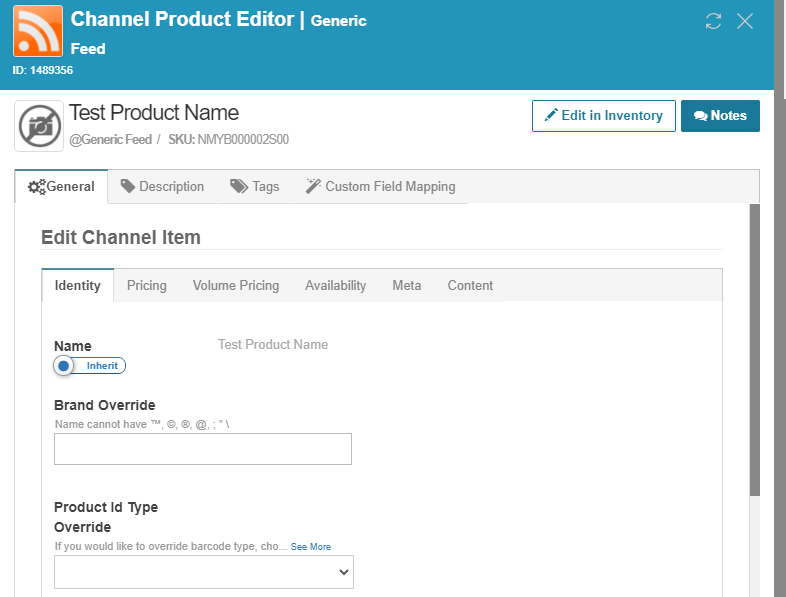 The price of the product and the other pricing features.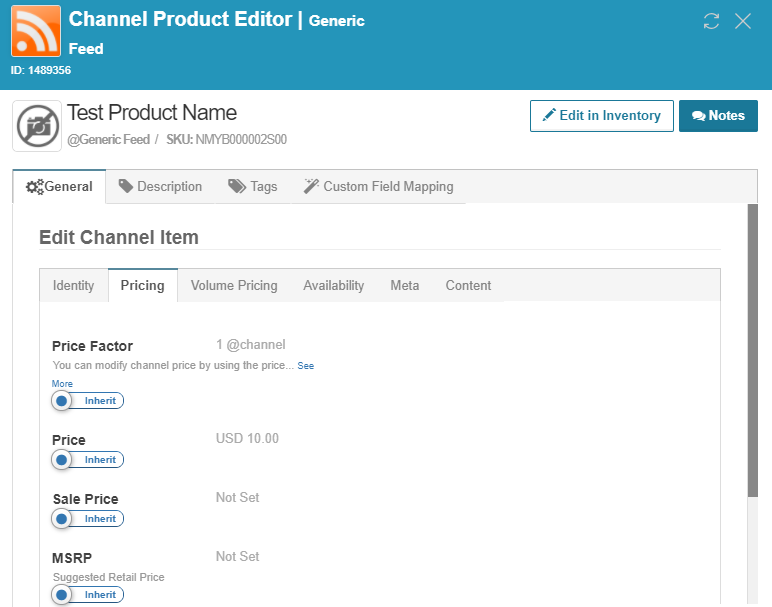 The title, meta description, description of your product and the keywords.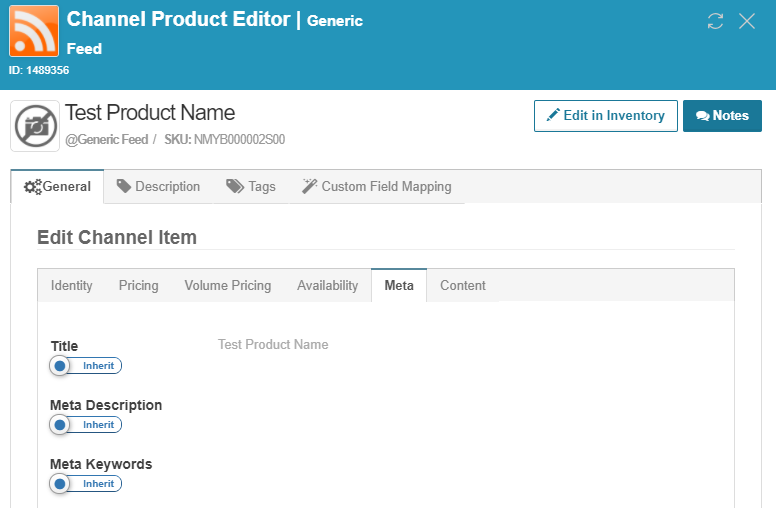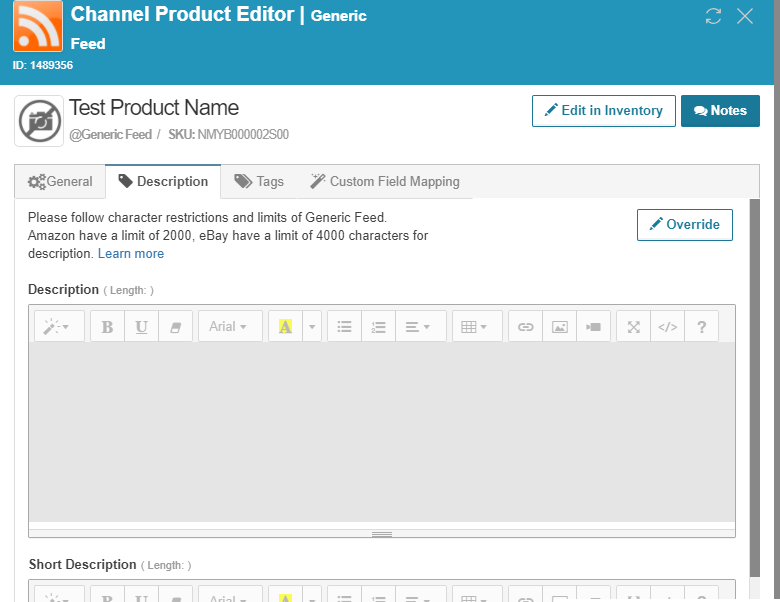 You can override the SKU of the product.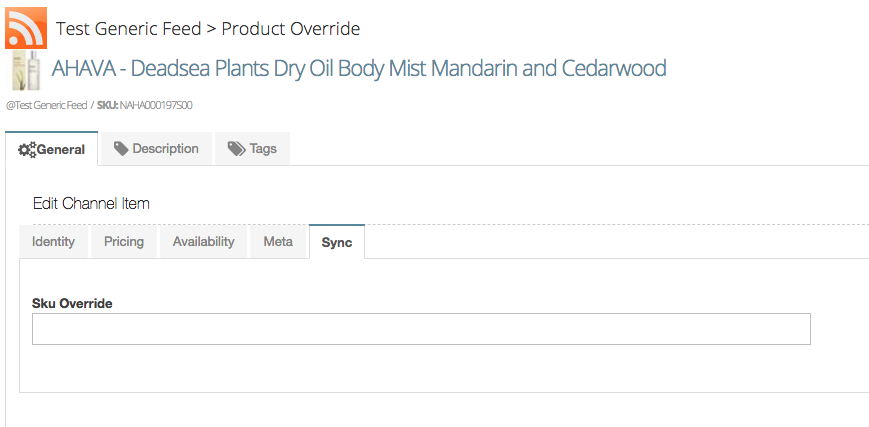 As it was at the channel level you can also mask the quantity of the product.
Optimize Your Data by Customizing Your Templates
After you are done selecting your products, customizing your channel settings and product data, now it is time to map your data correctly with StoreAutomator's advanced mapping features before you send it to a specific channel such as Google PLA, Facebook, Instagram, or whatever the medium is.
You can use the templates in our library to set up feeds to major systems easily or create your own template according to the specific channel's requirements.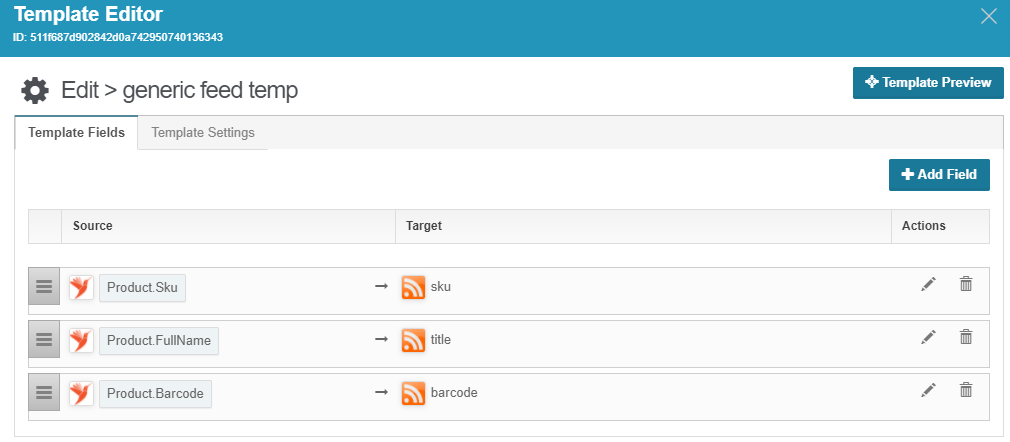 By using template settings you can choose the format of your feed.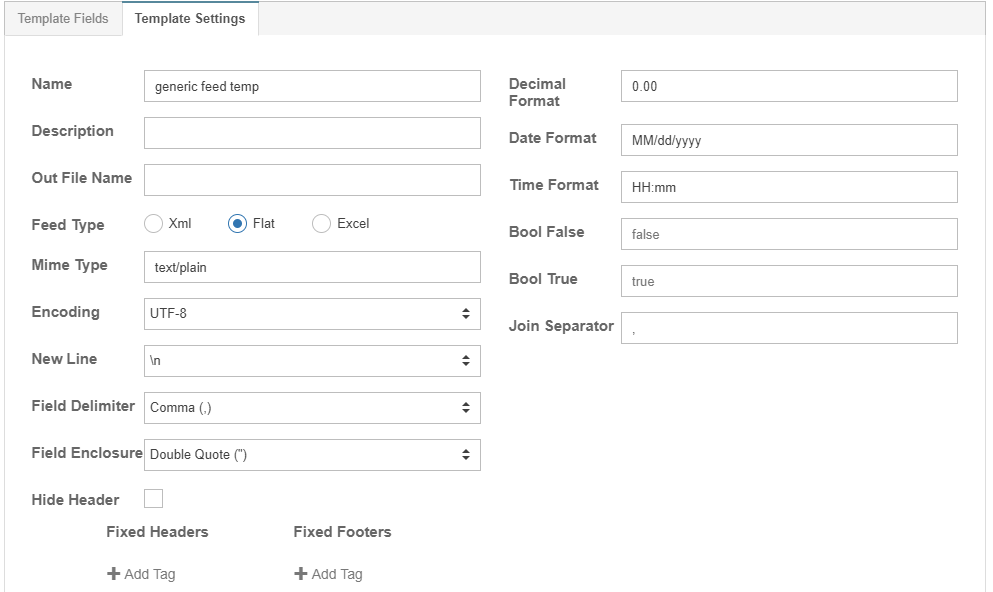 Let's Bend It!
Format your data at template level with advanced formatting options. Apply rule-based data formatting to optimize your data. Template level formatting provides you with a high level of flexibility shaping your data.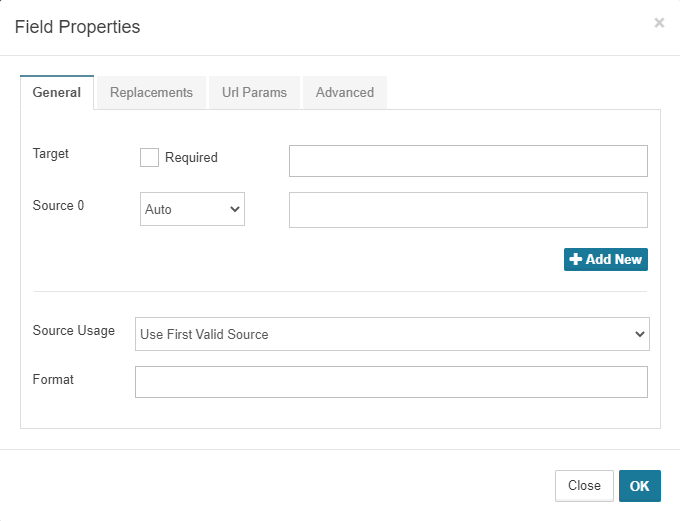 You can write a rule easily to override a price at the template level. At this example below the retailer uses the function to have the system calculate a product's price by multiplying the cost by 1.3 if no price has been found in the related source.
Use find and replace feature to replace text with regular expressions (regex).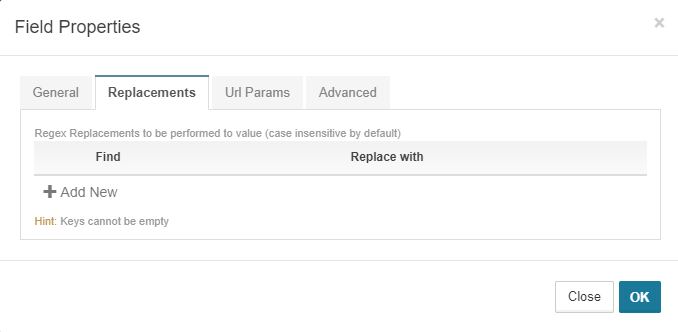 You can do more data bending with StoreAutomator's flexible product data management infrastructure, which leads you to more revenue and growth in your ecommerce business. Please get in touch with us for more detailed information and a demo. Please get in touch with us for more detailed information and a demo.