If you're ready to grow your business with cross-border ecommerce, then this post is for you. Having a clear strategy for preparing your ecommerce business for international shipping is vital to ensuring smooth integration.
In this post, we will take you through the steps you need to take when considering how to prepare your online store for international shipping.
Step 1: Get Familiar with The Rules and Regulations
The first things you need to get familiar with are the rules and regulations of the countries you're considering expanding to. Knowing what a country's prohibited items are is a particularly important place to start when deciding on what products you would like to ship where. Knowing the shipping rules and regulations will also help you plan ahead to ensure smooth delivery.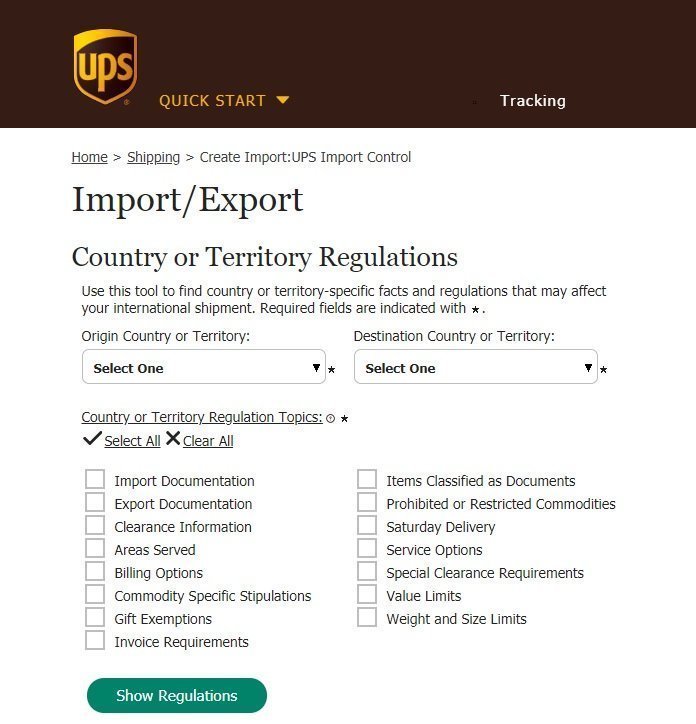 UPS has a great tool to help you gather country-specific rules and regulations; you can access it here.  
Step 2: Be Ready for Extra Duties and Taxes
Your next big step in preparing your online business for international shipping is determining what customs, duties, and taxes may apply. Furthermore, you want to ensure you have the necessary customs documentation for shipping abroad because duties and taxes will be determined by the information you put on your customs forms. Factors that can affect duties and taxes include:
Associated insurance

Shipping costs

The value and quantity of products being shipped
There are two ways in which duties may apply: DDU (delivery duty unpaid) and DDP (delivery duty paid). DDU means that customers need to pay any customs or taxes themselves, while DDP means you, as a merchant, pay these fees upfront.
If you are shipping abroad directly to the customer then DDP is the more obvious choice, as long as you have made it clear to the customer that any customs or taxes are their responsibility. Alternatively, if you're shipping in bulk to warehouses or fulfillment service providers within the destination country, you will use DDP and therefore need to incorporate these fees into your cross-border product cost.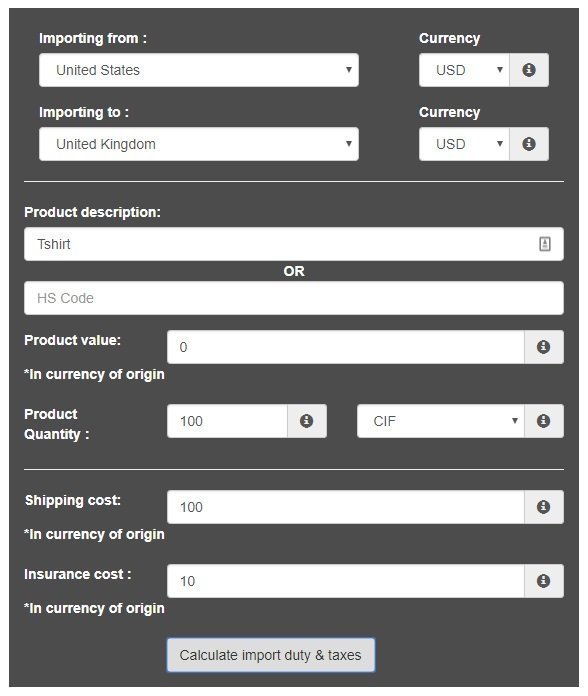 Here's a handy duty calculator to help you assess what shipping in bulk to each country will cost you.
Another important consideration is the VAT (Value Added Tax) regulations of the country you are shipping to. The most important factor is to determine what their sales threshold is, i.e. the amount of generated revenue to which VAT will be applicable.
You will also need to ensure you include the commercial invoice and an export packing list with your order. These will give customs information such as:
Payment and shipping method of the order

Price, descriptions, and quantities of the products included

Address of the seller (you) and the customer or warehouse the delivery is going to

Mode of transport and carrier info

Weight and dimensions of the delivery package
Here are Shipping Easy's 5 Tips to Make Sure Your International Shipping Label Format is Perfect to get you started.
Step 3: Pick What You Will Ship Where
Now that you have a general idea of the rules, regulations, and taxes that may apply, it's time to determine what products you are going to push where. We suggest that you start small, branching out to one destination at a time.
Deciding Where to Ship To
Here are some more tips to help you identify which location you should expand to first:  
Start with countries that have the same native language as of where you are. Or at least start with countries with languages that you are familiar with. This will help save on the costs of adding different languages to your site, marketing, and customer service.

Look for markets that have a similar customer demographic to your current shoppers.

Narrow down your selection by looking at your current traffic analytics. This will enable you to pinpoint locations where your brand already has interest, thus helping you to launch where you already have demand.
Deciding What to Ship
Here are some more tips to help you identify which products you should expand with when considering cross-border selling:
Smaller, lighter-weight products mean easier packaging and shipping and lower costs.

Choose products that are durable enough to handle longer transport times without having to invest in different packaging.

Start with your best-selling products that are more likely to sell well in the new destination.

Consider the regulations you discovered in the first steps and choose products that will be easier to navigate.
Step 4: Review Your Store's Prices and Shipping Costs
There are a number of variables you will need to consider when becoming a global shipper. Variables that may force you to evaluate your shipping methods and prices, as well as the cost of each of your products. These include insurance and tracking implications, average package size and weight, and the costs (duties/taxes) at the final destination. Here's a breakdown of what will need to be included when considering the cost and selling price of products that are shipped globally through a local fulfillment service or warehouse:
Cost of the product

Packing

Handling charges

Duties and taxes

Shipping costs (if you offer free shipping)

Credit card fees for international cards/accounts
Let's break down the 3 most important cost implications of international shipping.
Shipping Costs
If you are including free shipping for every purchase or as a promotion, it is particularly important that you include this cost in the cost of your product. It is also essential if you are currently offering customers a flat shipping rate and want to ensure you don't have to make too many complicated changes to your site or fulfillment model. If you're not using Shopify or another ecommerce platform with integrated shipping, here are calculators from big carriers:
Additional shipping fees to consider are tracking and insurance. Are you going to pay more for tracking to give yourself – and your customers – peace of mind? Additionally, if you are shipping in bulk to fulfillment centers, then you may want to ensure packages against loss and damage.
Ultimately, setting up carrier business accounts can help you save money and time.
Packaging Costs
Will your current packaging work for an international market or will you need to invest in something different? You need packaging that is both sturdy and simple, and you may need to consider revamping for global selling.
Handling Costs
Are you going to need to employ extra help at your fulfillment centers to handle extra international orders? Are you opening a new warehouse and/or center at a strategically-placed location for a broader market? One that doesn't disrupt your current shipping times and. These costs will need to be considered and added to the cost of each product.
Pro Tip:

Be sure that you are transparent about fees. Tell customers that they are responsible for customs and taxes (if they are) and ensure they know that shipping varies per location – that is, if you are not offering free shipping promotions. Being secretive about costs until the very end is one of the top reasons for cart abandonment.
Step 5: Make Adjustments to Store Checkout to Reflect International Shipping Rates
Once you know what you're shipping to where, you need to adjust your online store to enable different shipping costs, depending on your shoppers' locations. Consider whether you're going to offer one shipping method or allow customers to pay for expedited shipping, then ensure you have implemented this in your checkouts.
Additionally, you may want to add more payment options and expected delivery times to your checkout if you intend to sell internationally.
Pro Tip:

If you are expanding into a market that speaks a different language, consider opening whole new stores per region. The idea is that each store (based on country) will have its own inventory, currency, domain and backend shop. If you're using a platform like Shopify,

duplicating your store

isn't too tricky but you may want to hire native copywriters to help with web content.
Step 6: Streamline International Shipping With the Right Tools
Lastly, you need the right tools to help you streamline your shipping and inventory management across various channels in various countries. Here's a list of tools, services, and apps that can help prepare your online store for international shipping.
1. Fulfillment Services
Here's a complete list of global fulfillment services and apps from the StoreYa blog.
2. Inventory Management Across Channels and Destinations
Repricer

for real-time pricing changes per Amazon site
3. Tracking Tools
4. Label/Postage Apps and Services
—
You now know how to prepare your business for international shipping in 6 steps. You are well on your way to grow your business across borders!
Stay tuned for more guides and posts to help you build a high-profiting multi-channel ecommerce store.