Those few words can strike fear into the hearts of retailers. It's enormous; it's daunting, and it isn't obvious! But let's take a step back. Why exactly did you start your business? Was it to sell a few widgets, and that's it? I'm guessing you have sales, marketing, and business blitzes to turn prospects into clients. So with all that effort (and cost!) to get new clients, why are you not taking advantage of the monster sales to channel Amazon Marketplace?
In future blogs, we would like to provide you with some information about the how's, whys, technical terms, expectations, and many things you must understand before going into the Amazon.com arena. However, right now, we wanted to provide you with some basics for you to consider so you can decide to learn more about it and how it can benefit you!
While it is true that many large companies sell their products on Amazon, it's also an excellent place for small to medium size businesses that are looking for a new outlet for their products. Businesses aren't out there to build their brand or develop long-lasting customer relationships. Your marketing, website, and other advertising avenues are meant to do that. The goal of an Amazon retailer is to SELL THEIR PRODUCT FAST!
BENEFITS OF SELLING ON AMAZON:
But first, let's look at some of the benefits of selling on Amazon. The first and most crucial point for your business is an increase in your sales volume. But, when you open up your potential client base to millions of people in the US and around the world (if you decide to go international), your product will be in front of more people, increasing your chance to sell more of your product.
Another critical point is the magic word LOCATION. How many people are visiting your website and reviewing your products per month? How many do you think are going to Amazon to browse products? I will go on a limb and say that more people visit Amazon than your website. So if you have the opportunity to get your product into that store, then why wouldn't you do that? If someone offered you some prime real estate to locate your business, wouldn't you at least consider it?
Also, ask yourself whether the internet is going away anytime soon. Year after year after year, the online retail marketplace continues to grow. You probably have a website with the ability to buy your products, right? Why do you have that? It's because you already know this is true…people buy more online yearly. Since Amazon is the 800-pound gorilla out there (for now!), everyone wants to get out there, and so should you!
If these points haven't convinced you that Amazon is the place for your products, how about the fact that there are close to 300 MILLION active members? Most people are more comfortable purchasing through Amazon than anywhere else online. They have a time-proven method of selling, collecting money, and fulfilling the deliveries.
Ok, so we've convinced you. Amazon is the place to be. This is where you need to go to get your product in front of more people and increase your sales. Now you have to dig into the fees, the how-to's, and the agreements that Amazon requires.
I won't lie. There is a bit of learning here. It is not overwhelming. You need to begin the process. Now, I DON'T want to re-list all of Amazon's rules, fee structure, process, etc. Those vary from customer to customer.
But I want to speak to you about two KEY items you will have to ensure you have a handle on inventory management and a dynamic, automated repricing tool.
Therein lies the challenge. With potentially dozens of competitors selling the same thing as you, how do you make it work for you? You do that by having software built to handle these two critical components for you in the most automated way possible.
INVENTORY MANAGEMENT:
Let's start with inventory management. If you get your products out there for the world to see, you have to be sure that you know exactly what you have at all times. How do you do that now? If you have a brick-and-mortar store, I'm sure you do regular inventory checks. Perhaps you even have inventory software that you're using to track your merchandise.
Maybe you are selling through your business website. Again, that probably means you have some method to track your existing inventories. Now, you are jumping into an online marketplace like Amazon. Things can happen fast when you suddenly increase your customer base and sales, so you MUST tie your inventory to your chosen online channel.
StoreAutomator's Inventory Management software is the path you need to travel. We can integrate your software to pull inventory levels, costs, pricing, and detailed product information. What will this do? It will allow you to open up an entirely new channel for your products, not just one! Amazon is just one of the DOZENS of channels (both domestic and international) that can open a whole new level of sales and business for you!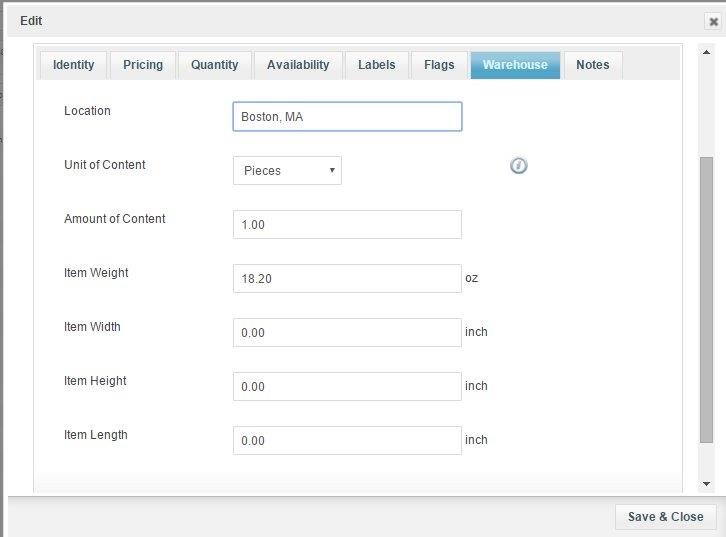 AUTOMATED AMAZON REPRICING:
Next, let's talk about pricing. This is also a nerve-wracking component of selling online. Let's keep it simple by asking ourselves. How do I know what my competition is doing regarding pricing?
Well – how do you do it now? Are you (or a team member) spending time and labor costs researching your competition to make sure you are not out of line? When a peak season arrives, are you even more dynamic? Or do you set your price, leave it to sit, and hope that people buy from you?
My point is this if you decide to move onto Amazon or another online channel, you now potentially have DOZENS of competitors when you may have only had 1 or 2. That means your pricing analysis needs to be on point all the time—That's where dynamic, algorithmic repricing software comes into play.
Specifically, that is where StoreAutomator's Amazon Repricer software comes into play. Our Amazon Repricer does the research and changes for you so you can spend more time on your business.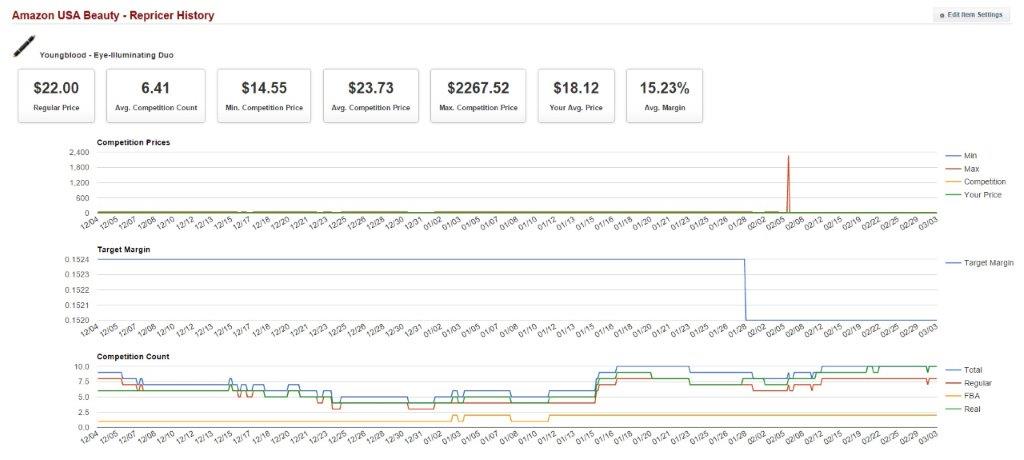 Using our proprietary algorithmic formula, our software scours Amazon for such things as your competitor's pricing, quantity, and shipping costs and, based on your requirements, automatically adjusts the price for your listing. This way, you can improve your chances of winning the buy box (and getting your product sold) while also managing your profit margins!
If you are on Amazon now and aren't winning that Buy Box as often as you like, or if you are CONSIDERING entering the online world of Amazon to get your products in front of MILLIONS of consumers, then you need to have a conversation with us today.
Let us demonstrate our software to you and your team so you can do it confidently and with results; if you decide to enter this new channel, you can do it confidently! We look forward to hearing from you today!