Amazon Sponsored Products is a popular tool for driving traffic to your ecommerce brand and boosting Amazon SEO for new listings and products. If you are new to PPC advertising, Amazon Sponsored Product is Amazon's own version of AdWords and since launching in 2012 has grown into a popular PPC traffic-driving resource for ecommerce sellers. However, unlike Google, Amazon keeps all traffic through Sponsored products ads in its own Domain.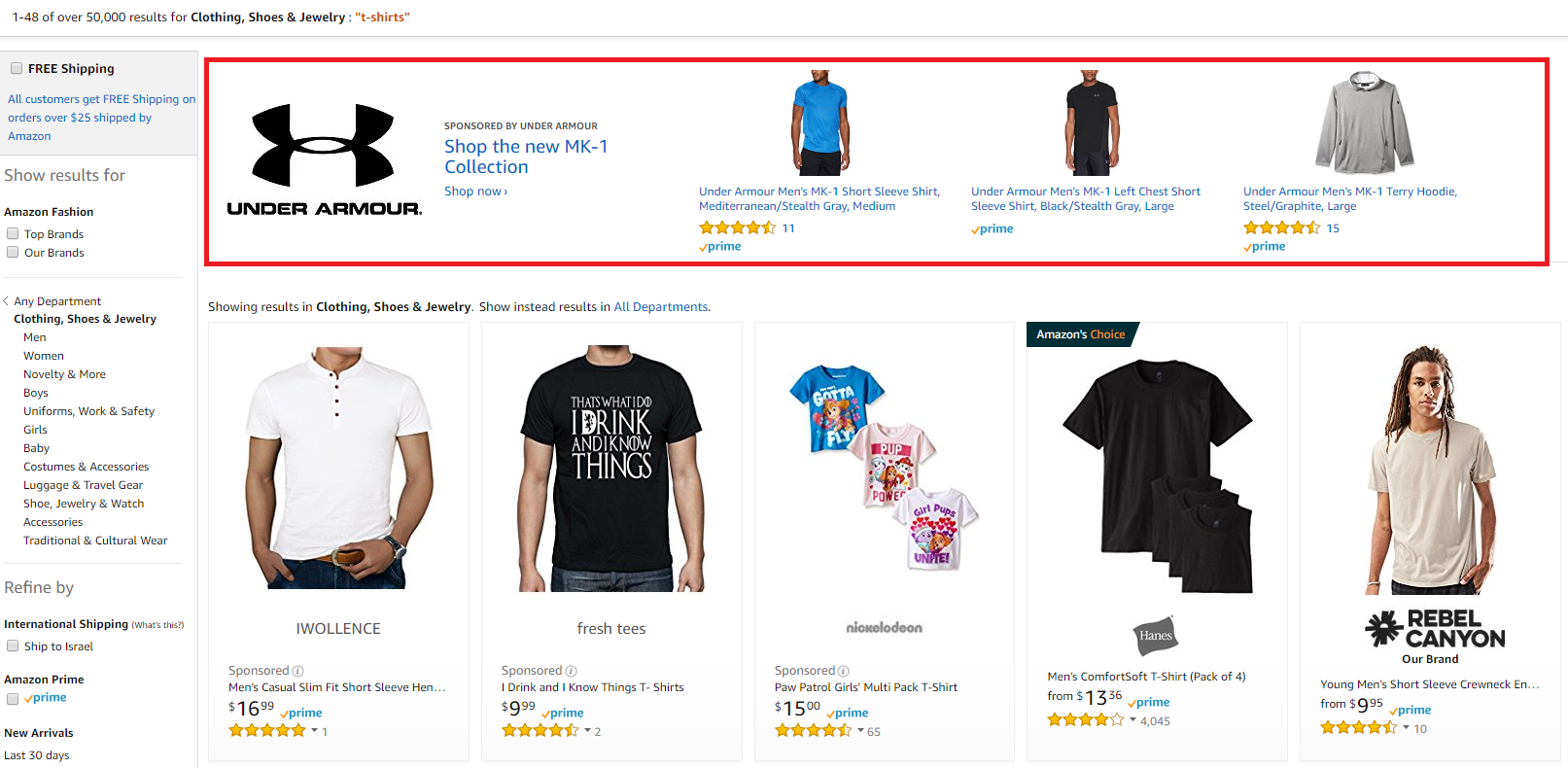 With a similar display as you would find in Google AdWords, Sponsored Product ads appear at the top of Amazon search results, as shown in the example above. Since its launch, the advertising program has grown into a full-fledged traffic resource, offering online sellers access to millions of Amazon product searchers. Don't take my word for it; check out these Amazon search stats from SimilarWeb.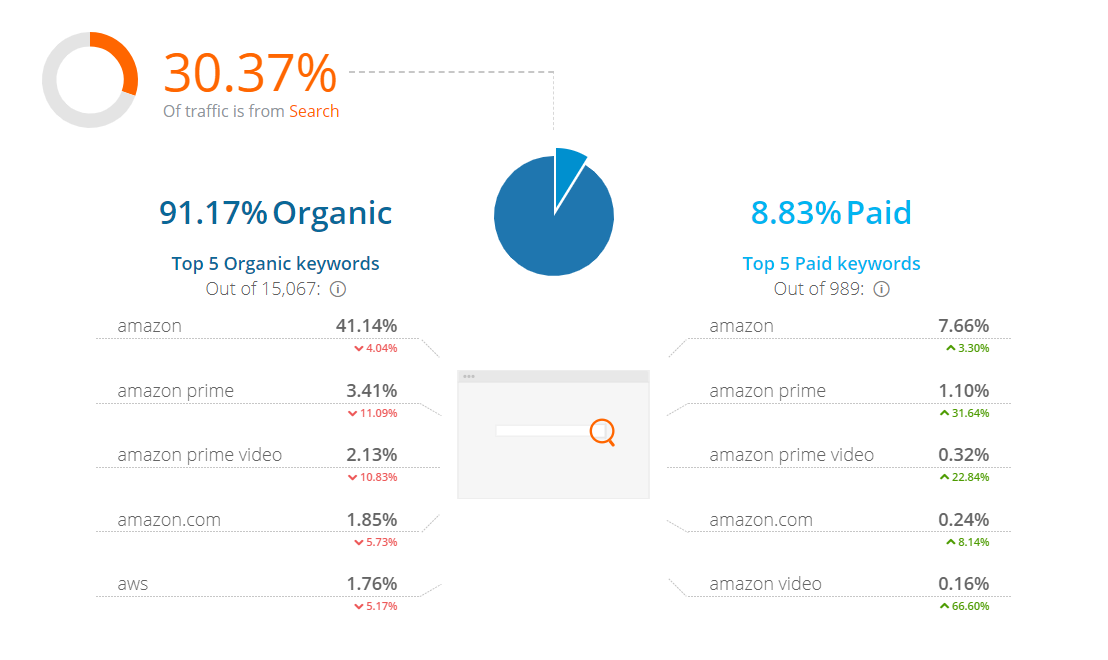 But like with most PPC advertising, to make Amazon Sponsored Products work for you, it takes optimization – the biggest hurdle being to make sure you are spending, within your budget, to get the results (traffic) you want. Amazon understands this all too well and has just launched two new features that allow advertisers to manage their daily budgets.
Advertisers will now be able to better utilize their budgets, avoiding the problem of missing opportunities due to paused ads that have reached the daily budget cut-off. In other words, Amazon wants to help you stay informed and serve you with tailored recommendations, to ensure your campaigns stay live throughout the day.
Here's a quick overview of each new feature and how it works.
Amazon's Sponsored Product Tailored Recommendations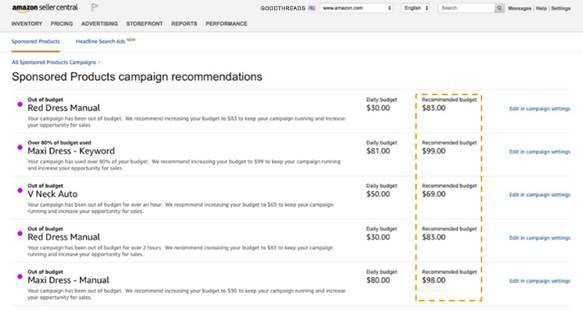 Sponsored Products tailored recommendations are shown in real-time and enable advertisers to optimize their budgets. According to Amazon, these recommendations are curated from each campaign's historical data, including expected traffic, seasonality and spend rate.
Each recommendation will include a link that will directly take advertisers to their campaign settings, where they can review and apply the tailored budget recommendation in just one click.
Amazon's Sponsored Product Automatic Notifications

The second new feature from Sponsored Product is a real time-saver for advertisers! These are automatic budget notifications that advertisers now receive in real-time in both Amazon Marketing Service (AMS) and Seller Central accounts.
Ultimately, the addition of these notifications means that as soon as you have logged into either account, you will be able to see the status of your Sponsored Product campaigns budgets and know which ones are getting close to reaching their budgets.
—
Both features will have you managing your daily budgets much better from now on, ensuring you get the most traffic for your buck. If you're new to PPC and are looking for the pros and cons of using Sponsored Product ads, here are the top reasons why: They cast a wider net, increasing your traffic and thus help you stand out when selling in highly-competitive product categories, increasing your chance of sales, providing prime real estate on search pages giving you leverage to increase your chances of 'Buy Box' success and offering invaluable data insights such as who is seeing your ads when in search results. Thanks to all of the above, they ensure you improve your Amazon SEO.
Bonus Tip: 3 Hacks to Optimize Your Amazon Sponsored Product Ads
Sponsored Product Optimization Hack 1: Best Keyword Research Tool for Sponsored Product Ads
Like AdWords, keywords play a big role in the success of your Sponsored Product Ads. Add that to the fact that Amazon searchers have a much higher buying intent score. Generally speaking, selecting the right keywords is vital, as it will not only ensure your ads are seen by the right searchers but will help improve your organic Amazon SEO and page rank.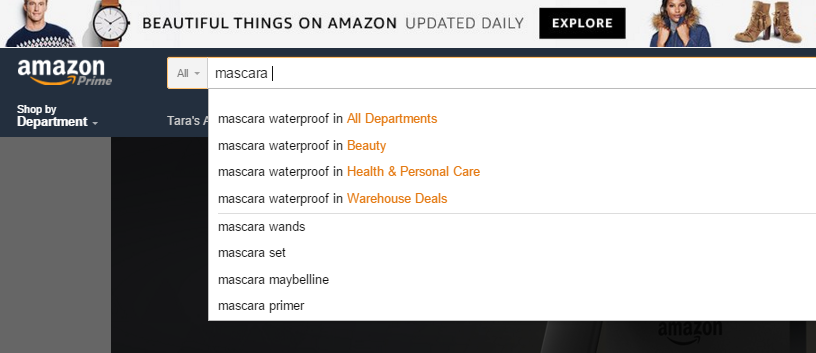 In order to properly optimize your Sponsored Product ads, you need a good keyword base from the getgo. Yes, third-party research tools are good, but if you want the best results, making use of Seller Central's Search Terms Report as the main keyword resource will help you make better bidding strategy decisions.
The tricky part is figuring out what the best tools are for keyword harvesting. Although many of the third-party tools are great, they will not give advertisers the raw data required to make educated bidding and strategy decisions. Sellers should utilize the Search Terms Report for Sponsored Products located in Seller Central as their main source for keyword harvesting. You can find this report in the Advertising Reports section of your Seller Central account.
Sponsored Product Optimization Hack 2: Use Negative Keywords to Improve ROIs
If you are very familiar with Google AdWords, I am sure you have heard the term 'Negative Keywords' before. If not, these are keywords that you choose to exclude from your PPC ads, as a way of fine-tuning your targeting. Why? They ensure that your ads are appearing in the right searches, thus ensuring you are not spending unnecessarily on listings with low results. What you want to do is eliminate non-performing keywords, to ensure you are not getting clicks from buyers not likely to buy.
For example, if you're selling homeware but if people searching for 'glasses' are actually looking for reading glasses rather than homeware glasses, by not eliminating that keyword from your Product Sponsored ads you will be paying for clicks that don't result in sales, messing up your CTRs for your whole campaign. Therefore, by identifying and getting rid of negative keywords, you will improve your campaign and ROIs.
Sponsored Product Optimization Hack 3: Campaign Structure
The last hack I would like to mention is your campaign structure. By ensuring you have a good campaign structure set up for your Sponsored Products from the get-go, you will be able to optimize and adjust your ads for success much more quickly and efficiently.
To do this, you want to ensure that you group similar products together in groups, creating a campaign for each, as opposed to lumping large groups of unrelated products together. Ultimately, the fewer products you have per campaign, the simpler making changes will be.
If you're new to Sponsored Product ads, visit Amazon's New advertiser success guide!