Are you looking to launch your brand into new markets or start a successful international brand? Then these eight global ecommerce tips are just what you need to dominate your niche in every region you launch into!
No doubt launching in various markets will come with a host of challenges. However, it will also skyrocket your sales potential – if done right. This means doing extensive research and adapting your fulfillment and shipping, marketing, customer service, and payment policies to the languages, cultures, and laws of each market you enter.
So sit back, grab that coffee and get ready for this week's global ecommerce guide.
1. Research, Research, Research
Before launching a global brand or expanding an existing brand into new markets, you need to do thorough research. You want to look at all aspects that will affect your market, including political, tech, social, cultural, and legal differences that come with operating in various countries, as well as the competition for these markets within your niche. You will also want to look for the key differences between these markets will mean for your brand, products, and marketing. To kick-start your research, here are some questions you can ask yourself:
Who are your main competitors in your niche within your new market/region?

Can you access population data to determine whether there are enough potential customers?

How does your critical shoppers' disposable income differ in each country?

Where do these shoppers search for products you sell and what payment platforms are they using?
2. Clearly Define Your Goals and Strategies
Once you have the lay of the land, it is important to set short-, medium- and long-term goals for each market and your global strategy. A clear plan – a road map, if you will – can grow your market share step-by-step in each location. This way, you can expand or market to the place with the most potential for reaching your goals and then add each market systematically, ensuring they align with your goals.
3. Localize Your Website and Channels
To truly excel as a global ecommerce seller, you want to ensure you localize your website and channels as much as possible. This includes product descriptions, currencies, and eliminating cultural/slag discrepancies.
For those launching into new markets through various marketing channels such as Amazon UK or Mirakl, tools like StoreAutomator will help you quickly adapt all your product descriptions per sales channel.
Bonus Content:
Visit our complete Product Descriptions Per Selling Channel guide
Product Descriptions Per Selling Channel
for more tips on adapting product descriptions for global markets.
This should also include considering showing product prices in the currency of the location a potential shopper is visiting your store or marketplace product listing from. Some other adaptations to consider include the following:
Adapt sizes and measurements to the local format

Use local spelling and colloquialisms
And what about letting customers pay in the way they are most familiar with?
4. Offer Local Payment Options
Your research may point to differences in how potential customers pay in various locations. For example, the top payment gateways in the US are Stripe and PayPal, while shoppers in Germany prefer transfer services such as GoCoin. Here is a list of ecommerce's popular payment gateways per location to research how customers with access to these platforms can pay.
US – Top Payment Gateways
2Checkout

Authorize.net

PayPal

Stripe
UK – Top Payment Gateways
HSBC

PayPal

PayVector

SagePay

Stripe
Canada – Top Payment Gateways
Beanstream

Chase Paymentech

Moneris Solutions

Stripe
5. Build a Marketing Strategy per Location
To ensure you can dominate your niche on a global scale, you will need to build, adapt and plan your marketing strategies from market to market – or location to location, if you will. Potential shoppers in different countries may spend more time on various platforms and respond better to marketing campaigns through channels, visuals, and text.
Therefore, you don't want to take a one-size-fits-all approach to your marketing. Instead, you want to create promotions and strategies that talk directly to potential shoppers in each location in a tone, language, and vibe that appeals to them most.
Why is this so important?
A simple example to demonstrate is the climate. Let's say you are in New York and are busy expanding your brand to Australia. Running a swimsuit promotion that targets both countries would be a waste of budget, considering it is winter in Australia when it is summer in New York.
As we discussed in tip one, your market research can help you build your initial strategy for the first market and then build on it. In other words, you are creating different customer acquisition channels for each marketing region. This includes having different SEO, Google Ads, Facebook marketing, Emailer, and promotional strategies for each market.
6. Familiarize Yourself With Tax Implications
Although we touched on this regarding market research, it deserves its tip as it can significantly impact a global selling business. Many countries and states worldwide now require online sellers, regardless of where they are located, to pay tax or collect VAT for that state if their revenue exceeds a certain amount.
For example, in the United States, certain states have economic nexus. If you sell a certain amount in that state, even if you aren't located or registered in the US, you could be eligible to pay tax. This is a relatively new law, and this threshold will vary from state to state. This gets even more complicated if you are using an FDA and have warehouses in the US: you will need to file tax returns for that state. You can read more about US tax implications here.

If you are selling in the EU, on the other hand, you may need to add the VAT, even if not located or registered in the EU, depending on the niche you are selling in and the threshold amount set by that country.
7. Localize Your Customer Service Strategies
Another global ecommerce is selling tip to ensure niche domination is to localize your customer service strategies. This means using platforms and tools that your shoppers prefer in each market. This also means dealing with customers in their preferred language. Here are some steps to get you started:
Step 1:
Decide which platforms you will focus your online presence
Step 2:
Get familiar with the privacy legislation in the market you are selling to
Step 3:
Hire freelance support teams to help communicate in the local language
Step 4:
Use tools like Zendesk to create a streamlined customer service strategy across multiple channels and locations
Step 5:
Streamline your international shipping and fulfillment strategies. You can read more about global shipping strategies
here.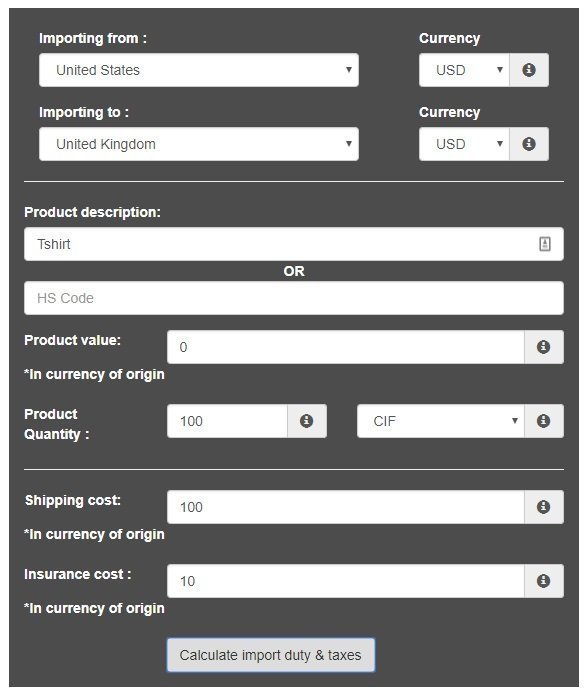 8. Invest in the Right Global Selling Tools
Lastly, to dominate your niche on a global level, you need to have a streamlined business. The best way to do this is by investing in the right global ecommerce tools. Tools can help you sell on many platforms and locations, all while ensuring inventory, shipping, and other important ecommerce admin are performing well to increase sales. Here are some vital global selling tools international ecommerce sellers should invest in:
Inventory management and all-in-one multi-channel management tools such as StoreAutomator.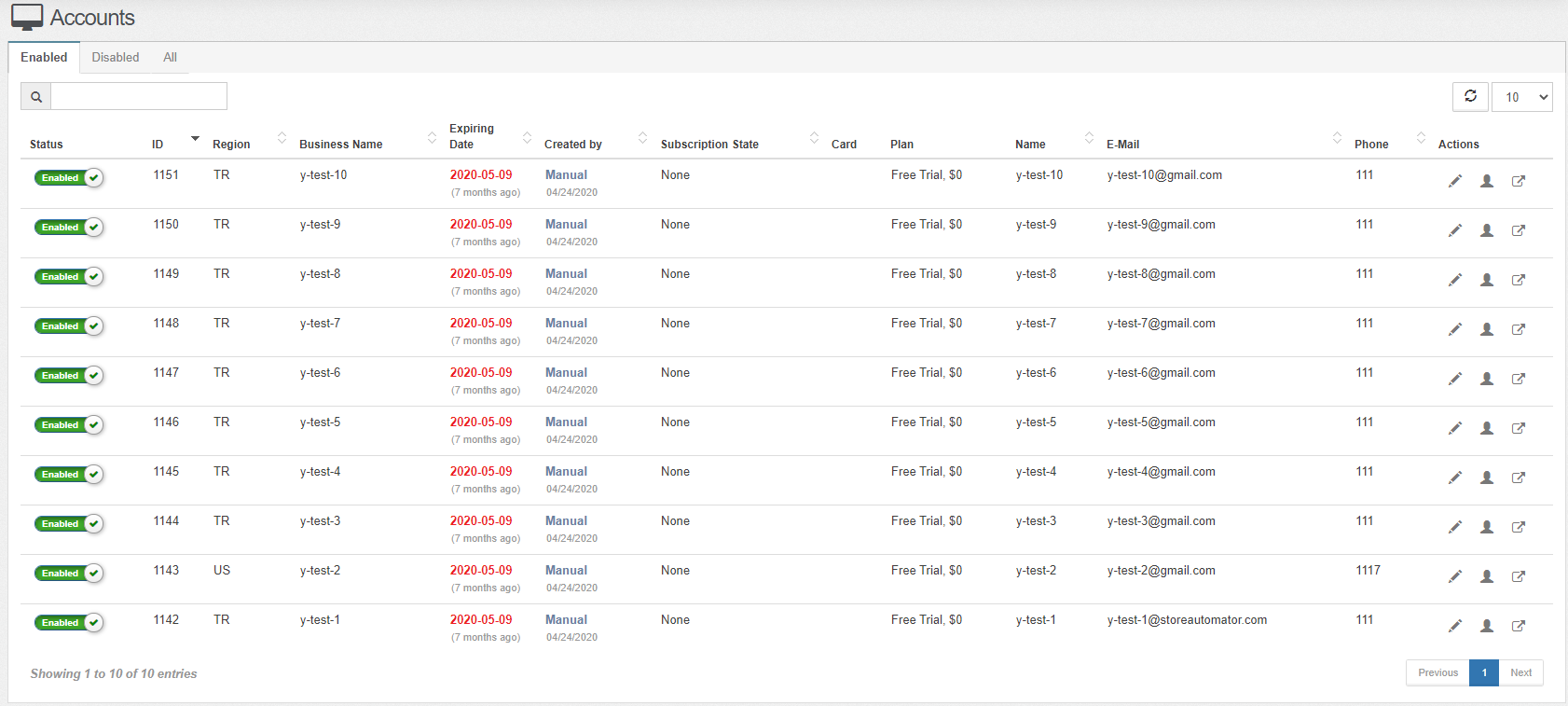 Marketing (email, Google, and Facebook) campaign and automatic optimization tools.

Task and project management tools.
Head to our Top 5 Tools for Managing Multiple ecommerce Businesses post to learn more about these and other tools.
—
There you have eight global ecommerce tips to help you dominate your niche and build a successful international brand.
Have questions? Please email our team at hello@storeautomator.com