More and more ecommerce sellers are opting to increase sales with multichannel selling, and the fourth quarter is the best time to jump on the multi-channel business bandwagon. Amazon alone took half of the Black Friday online sales pie, meaning that ecommerce sellers with their own site and selling on Amazon have a more significant chance of cashing in on the biggest shopping days of the year.
The first thing you need to do to prepare for the holiday season is to set objectives for your overall business as well as for each channel you're selling with. Look at last year's sales stats, for your business and the industry, to determine your top channels to concentrate on, your niche segments to push and the marketing channels you historically and currently have the best results from.
Whether you're already a multi-channel business or an ecommerce entrepreneur looking to add another platform to your selling model to build a multichannel business, it's time to prepare your business for the holiday season.
Here are the top 7 ways to do just that!
1. Strategize Your Big Shopping Days
Sure, Black Friday and Cyber Monday are top dogs in terms of sales, but there are many other days and ways to capitalize on the holiday shopping season. In fact, many big ecommerce sellers plan promotions throughout November to build up to the big weekend.
Besides Thanksgiving, you may decide to plan extended Cyber Monday promotions or promotions during the weekend of December 15 and 16th, for the last-minute online Christmas shoppers. You can do this by looking at global trends in your niche as well as sales stats from last season.
2. Evaluate Your Inventory
When you're selling across channels, inventory management across warehouses is vital to ensuring you have enough products to sustain sales over the holiday season. Before you decide what to sell, where and how to sell it, you need to look at your current product inventory. You want to assess what products you have, which products you estimate will sell (based on current trends and past analytics), and what products you still need to order more of.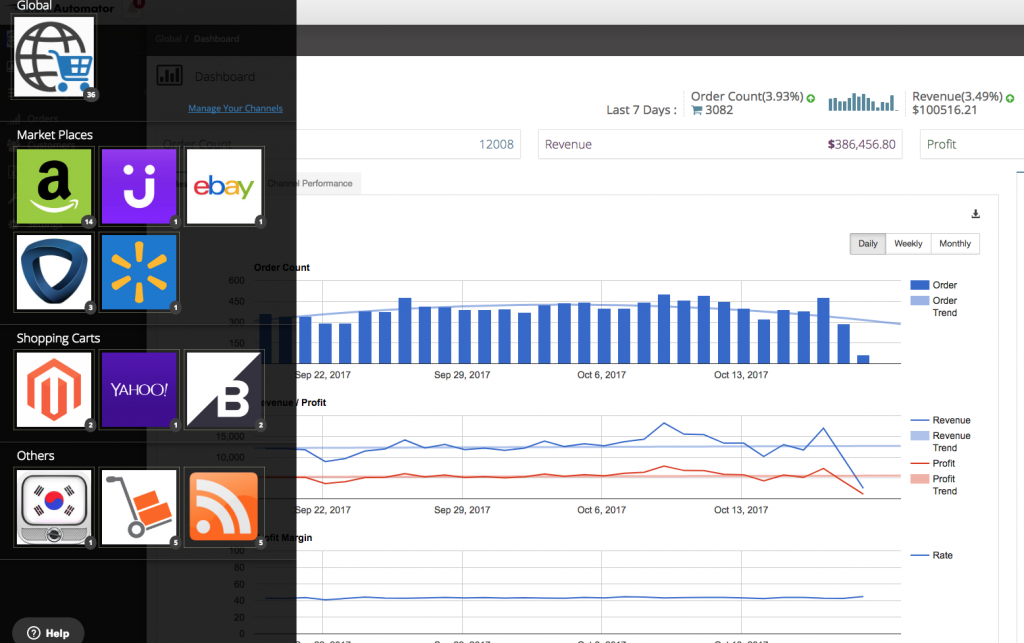 You want to check your stock levels, order extra inventory for your top selling products, and look at best-selling product trends to anticipate new products you can sell. Remember, not every product sells the same on every channel, so make these estimates per platform.
Pro Tip:

Last year the average spent on gifts was around

$608 per person

. Don't forget those products and services that make great holiday gifts. Offering things like free gift-wrapping through Amazon or gift cards on your ecommerce site can go a long way.
3. Plan Your Promotional Price Strategies
Next, you will want to plan strategies for product prices over the holiday shopping season. Your price strategies will be different per channel. For example, chances are you would need to be more competitive with your pricing on Amazon and make adjustments in real-time. For your ecommerce site, you could create different promotions and pricing for your VIP customers or create a more competitive price/promotion strategy for those who have abandoned your checkout process before checking out.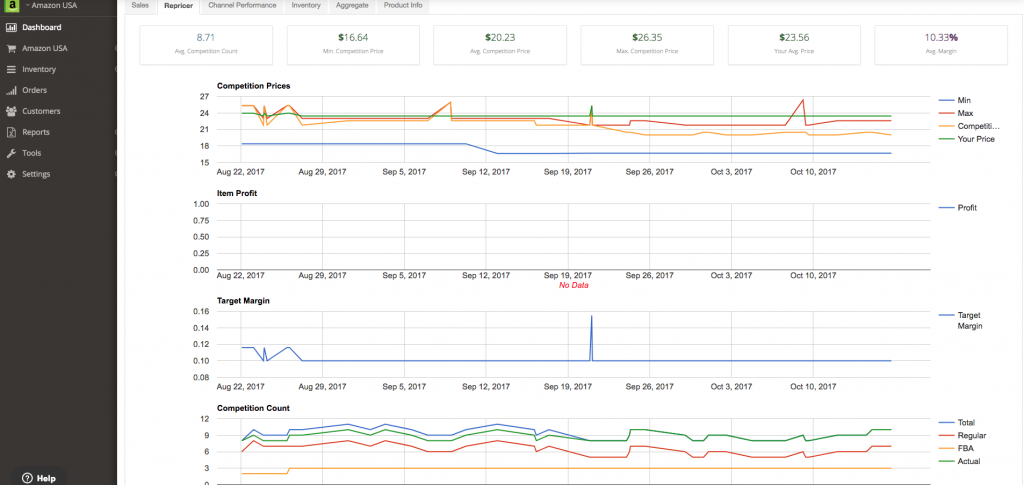 3. Prepare a Solid Fulfillment Plan
Once you've decided what products to push and estimated how many of those products you will sell, you want to make sure that you can handle the fulfillment. This is a big deal because people want their products delivered on time over the holiday season and if you fall short on your fulfillment promises, it can mean bad reviews which in turn could hurt your business in the first quarter.
This is the time to review your shipping companies and services and make adjustments if they have fallen short before. If you're selling in global marketplaces, you may want to consider making the step to sign up a third-party shipping service to help manage the influx of orders and customs bureaucracy during the busy time. To prepare your fulfillment plan, you should consider reviewing and updating:
Your shipping options

Delivery Timeframes

Shipping and return policies
4. Rev Up Your Support
Do you have enough hands to handle the increased sales and all the admin tasks such as fulfillment, marketing, customer service and inventory management? This is a particular concern for ecommerce sellers doing it all themselves. It's natural to want to keep spending down, taking full advantage of increased products. However, bringing in some support staff or third-party services to help in a variety of areas will not only ensure you don't burn out before the holiday shopping season is over but also capitalize on increased sales opportunities.
5. Update Your Product Listings
Before the busy shopping season (and peak marketing) begins, you may want to look at your platform content. This includes ensuring your product listings are optimized and edited for the season – and location – you're selling to. Not only do you want to review your product descriptions to make sure they are mistake-free, but you may want to edit them to include why they make an excellent gift. Here's a list of product listing elements to review and revise on-site and in marketplaces ahead of the big shopping days:
Product keywords

Product images

Product reviews and testimonials

Product titles

Product features
Pro Tip: Use multi-channel management software to customize product data and descriptions per channel more efficiently over the business holiday season.
6. Plan Your Marketing and Promotional Strategies
Now that you've planned what you're selling, at what price and on what platform, it's time to plan out your marketing strategies. This includes which marketing platforms you will use for which channel and the campaign types, content and targeting you will be using. At the very least, your marketing platforms should include Google Shopping and search, Amazon Sponsored Products, email marketing, Facebook and possibly Instagram campaigns. When it comes to the types of campaigns you should be planning to run, here are some suggestions:
Teaser and sneak-peak campaigns to create hype around your sales

Pre-sale campaigns pushing promotions ahead of the shopping days

Campaigns targeting your most loyal shoppers with VIP deals

Post-Cyber Monday campaigns for Christmas promotions

Win-back campaigns to attract previous shoppers
To build these strategies, look at your 2017 holiday marketing and conversion stats as well as your current marketing and sales data.
7. Will You Handle the Rush? Do a Test Run!
And finally, before the shopping madness descends, do a test run. You want to make sure you can handle all those extra orders and deal with the support and shipping changes you will be implementing. You want proper systems, support, and tech in place to handle the rush and to test it beforehand. This Includes:
Testing whether your ecommerce site can handle the excess traffic

Testing and using your multi-channel software ahead of the rush

Doing test orders to evaluate new shipping systems or services

Coordinating with your suppliers to ensure they are of your new systems and estimated increased sales figures

A/B test your PPC and marketing campaigns to get them optimized before the peak days
—
There you have it – 7 ways you can prepare your multi-channel business for the holiday season. Ultimately helping to ensure you can attract the many shoppers online during peak shopping periods, and increasing your conversion chances. For those of you selling on Amazon, head over to our 9 Ways to Increase Amazon Sales on Black Friday Cyber Monday 2018 post to make sure you're ready for Thanksgiving weekend.