Any ecommerce entrepreneur uses search engine optimization. Why? Because it allows you to build a constant flow of organic traffic. For Amazon sellers, getting that coveted top spot for their product listings is very important. Amazon's A9 is the algorithm responsible for the order in which products are displayed when a shopper searches their marketplaces. Getting better rankings on Amazon is similar to how you would improve your Google rankings.
A9 ranks product listings based on two main factors:
Relevance:

How closely the keywords you are using match the shopper's search queries and your product listing.

Performance:

How well a product performs, measured by the number of sales and customer feedback.
Although Amazon's search engine is similar to your web SERP (search engine result pages) platforms about implementing changes, it's essential to adhere to their changing rules and regulations – not only to improve your Amazon SEO but to ensure any optimization you do won't get you banned.

Like with any search engine optimization, you should be looking at the long game instead of trying to use sneaky-quick fixes. The trick is to use white hat practices, keep consistent and relevant, and your business and Amazon reach will grow over time.
To help you improve your Amazon SEO the right way, we've put together these 7 top Amazon SEO tips:
Amazon SEO Tip 1: Take a Look at Your Biggest Competition
Like any sales business, researching and analyzing your closest competition should be your number one step. By understanding your biggest Amazon competition and exploring where their products are on Amazon search pages, you can get a good idea of what is working and what isn't, enabling you to adjust your strategies accordingly. Review their products, read their customer reviews, see how often they update descriptions, images, and prices, and what stock levels are to get a better idea of the lay of the land in terms of your Amazon search page ranking goals.
Amazon SEO Tip 2: Get Genuine Customer Reviews
When it comes to Amazon, reviews matter a LOT. Not just because shoppers refer to reviews before making a purchase but because these reviews affect your rank. The more good reviews you have, the more apparent it is to Amazon that you're a merchant who can be trusted. This is why products with higher rankings (four or higher) have a better chance of being shown on Amazon SERPs.
So how do you get more Amazon customer reviews? Here are some tricks to get you started:
Set up automatic emails to request buyers' reviews after buying your products. You can access third-party tools to send automatic emails through your Amazon API.

Ensure you offer excellent customer service and support throughout the sales process, always keeping your line of communication open.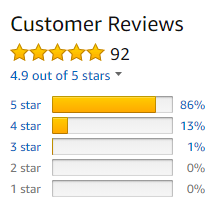 Here's what you shouldn't be doing according to Amazon's rules and regulations:
Unless you part of

the Amazon Vine program

, do not exchange gifts, discounts, or money for reviews

Don't write your reviews or elicit biased friends or family to post fake reviews

Don't swap good reviews with other shoppers
Yes, negative reviews can count against you, but not in the way you think. If you get a negative review, how you handle this review will help boost your Amazon credibility. To do this, you'll want to respond as quickly as possible.
Reply to every review

offer a refund or replacement product if there is indeed a defect

Instruct the customer on how to use a product correctly if they are doing it incorrectly
Amazon SEO Tip 3: Choosing and Optimizing the Right Keywords
When selecting Amazon keywords, you will want a good mixture of general keywords, such as t-shirts, and more niched-down keywords, such as red cotton t-shirts. Where you place your keywords in your product listing plays a big part in ensuring your listing is relevant and increases your ranking chances. Here's a breakdown of which keywords should be placed where:
Place your most relevant keyword in your product title

Put keywords relating to product benefits, uses, material, etc., into the listing's bullet points

Use keywords organically in your product descriptions so that the copy is informative, persuasive, and written for your potential shopper – not the search engine page
If you need help looking for keywords, try tools such as Keyword Tool, Moz, Sonar, Sellics, LSI Graph, and Thesaurus to see popular terms and search volumes.

Amazon SEO Tip 4: Invest in Amazon Sponsored Ads
If you're a new seller or are launching a new product, it's tough to get organic reach on Amazon search results as you won't have sales or reviews for that product. As we mentioned, Amazon SEO takes time. The quickest way to jump-start your ranking until your ranking has a chance to catch up is to invest in Amazon PPC ads.
Amazon SEO Tip 5: Do a Category Audit
One of Amazon sellers' simplest mistakes is putting the wrong product in the wrong category. Amazon's search engine functions entirely based on strict indexes; if your products are not within these indexes correctly, your relevance will be affected and, therefore, your rank.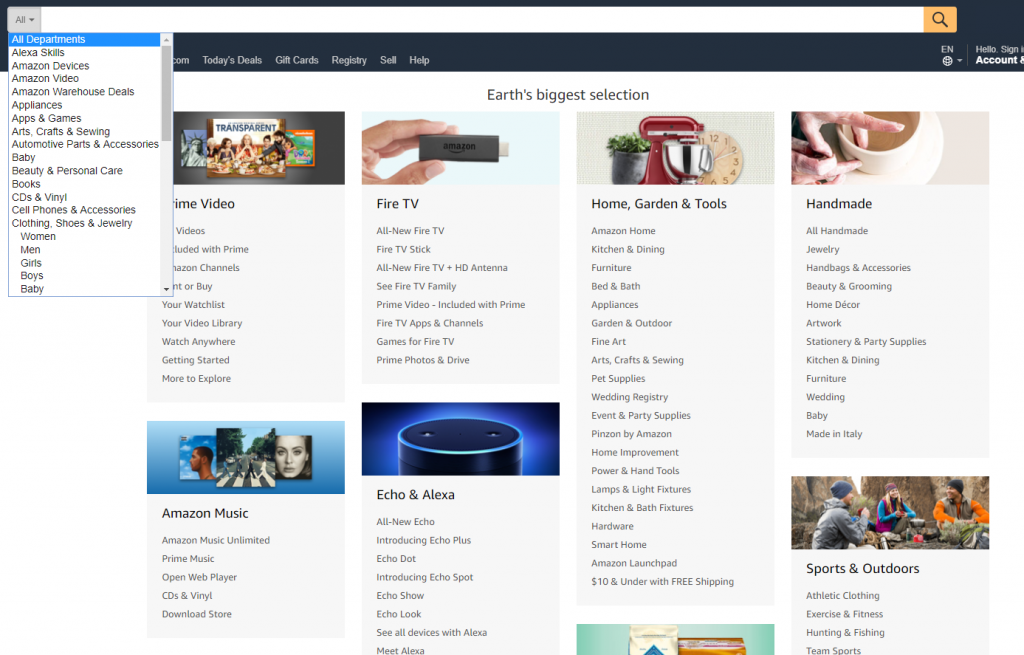 Choosing a category with less competition may be tempting, but if that category is not 100% related to that specific product, you will be penalized. If you're selling on other platforms, such as your online store, you'll want to edit product categories on Amazon to ensure they are in line with Amazon specifically.
Amazon SEO Tip 6: Product Listing Optimization
We touched on this briefly above – when creating or optimizing your Amazon descriptions. However, it's essential to include your keyword; you must ensure that your report is written for the buyer, not the algorithm. Make sure you have answered all the right questions in your descriptions (what the product is, what it is made of, why and when they should buy your product, the benefits, and so on).
If you need help, follow Amazon's description requirements guidelines:
Make sure that your description directly matches the product photo

Write clearly

Make sure you only include product-related information in your description

Don't stuff your descriptions; instead, keep them short
Along with the description, you want to ensure that your product page is completely optimized and in line with Amazon's guidelines, which include the following: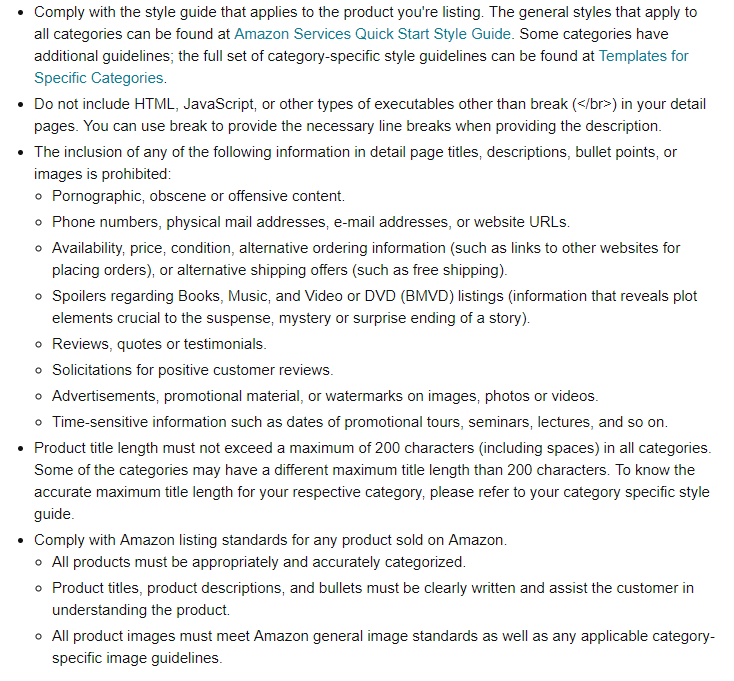 Bonus Tip: Drive External Traffic to Your Amazon Products
Just because you can't promote your online store on Amazon doesn't mean you can't use your other external traffic sources to promote your Amazon listings. This can be in the form of Google AdWords search ads directing shoppers to a landing page that they can route to your Amazon listings or using Social PPC such as Facebook's Dynamic Product Ads to refer traffic to your Amazon product listings.
The bottom line: Like with any search engine optimization, the key to your success with Amazon ranking is to ensure you are using relevant keywords, images, product descriptions, and categories, all while providing good customer service. As you build your rank, avoid shady quick fixes and keep your eye on the prize. Keeping your Amazon listings SEO-optimized may sound like hard work. Still, with the right Product Management platforms, such as StoreAutomator, which is already Amazon-SEO optimized, multi-channel sellers can more easily ensure your products are categorized correctly, enhance product information, and use custom fields to adjust your listing.