From being able to reach new markets of potential shoppers to increase your overall revenue, there is no shortage of multichannel selling benefits. Expanding the number of channels you sell on will help you grow your visibility, reach and sales while allowing you to sell globally.
However, to a lot of online sellers and ecommerce entrepreneurs, expanding to multiple channels can seem overwhelming and difficult.
But here's the kicker: it doesn't have to be!
There are hacks, tools, and strategies at your disposal to simplify multichannel selling so that you can increase your revenue and grow your ecommerce empire.
So without further ado, here are the top 5 hacks you can use to simplify multichannel selling and streamline your online business to success.
1. Start with the Right Channel
The first and most important strategy when adding a channel to your selling platform is to start slowly, with the one channel that is best-suited for your market and needs. Why? Because adding too many channels at once will be time-consuming and detrimental to your bottom line.
Instead, you want to closely assess each of your channel and marketplace options to find the platform that has the biggest pool of your target audience. Additionally, you will want to ensure that:
The channel is in line with your ecommerce brand

There is a niche for your product line

The costs of selling on the new channel

You're able to adapt your product listings and content to that specific market

The fulfillment logistics of your new channel will be easy to integrate with your current strategies
In short, each platform will have its own pros and cons you will need to consider to find the easiest channel to kick off your multichannel strategy.  
Pro Tip: Remember – each big name will have a multitude of marketplaces. For example, Amazon has 13 marketplaces and you want to start with the one that operates in the location best-suited for you. If you want more information about operating in Amazon International Markets, head over to our Amazing International Markets guide.
2. Automate Your Fulfillment and Shipping
With each new channel, you add to your multichannel portfolio, so your demand will increase locally, internationally or both. To keep this simple, you want to automate your shipping and fulfillment as much as possible.
If you're expanding to a new international market, getting yourself prepared for global fulfillment can seem overwhelming. However, with the right automation tools, you can save yourself a lot of time, money and stress. Tools such as Shipwire, Floship, GoShippo and Printful will help you automate the process. Alternatively, most platforms have their own fulfillment and shipping tools, for example, FBA (Fulfillment by Amazon).
Pro Tip: Remember to consider additional shipping, tracking, and insurance fees when fulfilling orders to a new destination and integrate these into each channel's pricing strategy.
Whichever tools you use, you want to be able to automate your tracking and processing process across all channels to ensure you are not only making more sales but keeping your customers happy while you're doing it.
3. Streamline and Automate Inventory and Operations
Another important hack for making multichannel selling easy is being able to automate your inventory and operations. This means you will always know in real-time how much inventory you have at each warehouse or fulfillment center, no matter how many channels you're selling on.  
Why is this so important? Nothing hurts your online business and chases away customers more than overselling and stock shortages. Platforms such as StoreAutomator will ensure you can list all your products on multiple marketplaces in a matter of minutes and adapt these listings per channel. Additionally, it will enable you to customize product data, all while managing the quantity, transfer, and inventory between warehouses and updating order status with marketplaces.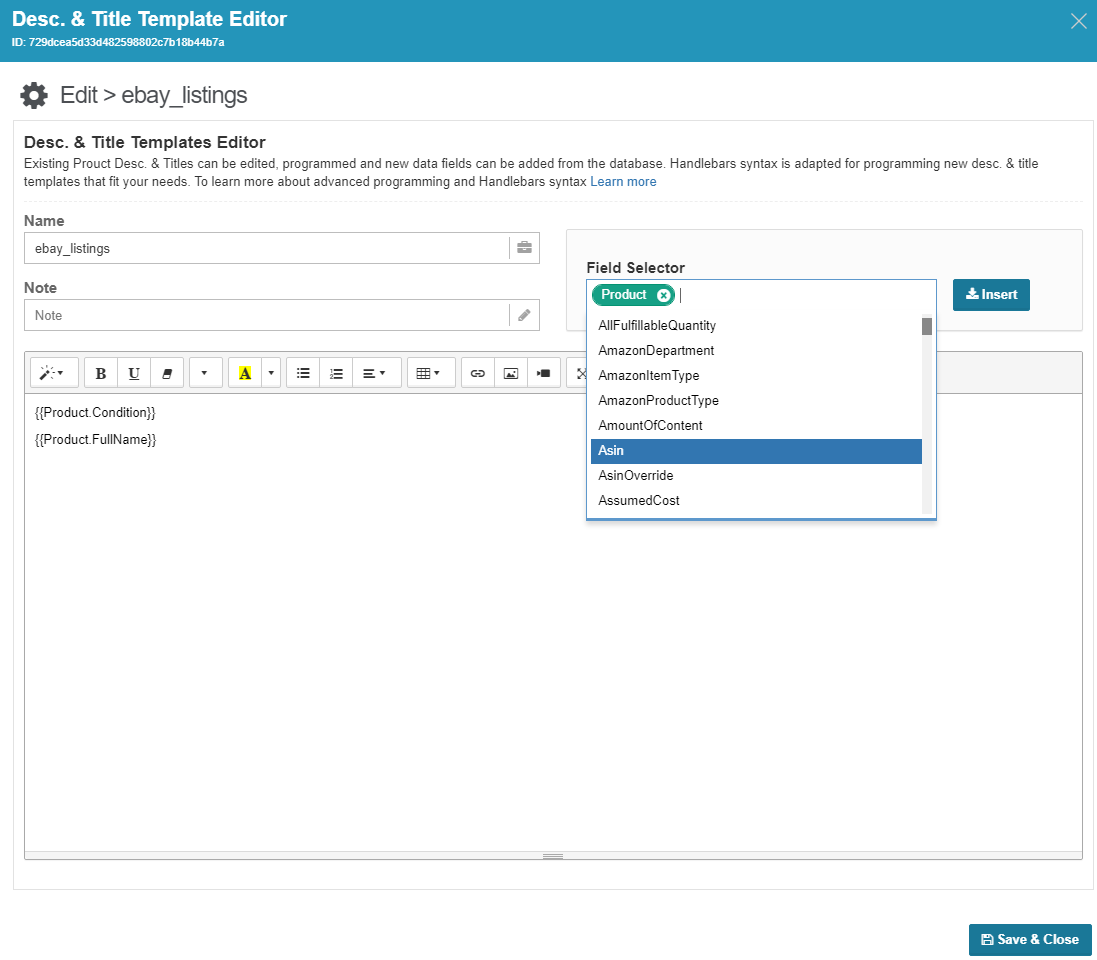 To find out more about how StoreAutomator's multichannel listing, product data and order management can make multichannel selling easy, click here.
4. Create a Seamless Customer Service Strategy
It's not enough to list and sell a product on a marketplace or channel. You want to ensure that sale results in repeat business and a loyal customer. Furthermore, most marketplaces have strict customer service guidelines that you will need to adhere to to be able to sell with them.
Therefore, another way to simplify multichannel selling is to ensure you have a good customer service strategy. Your customer service strategy should include optimizing your customer service journey to suit each channel, ensuring you maintain context, brand voice, and personalized customer service across all channels, and most importantly – integrating your customer service across channels. The latter will ensure that no matter which channel a customer buys or communicates from, you will have a central history of their service. Such tools include Tidio, Gorgias and Zendesk.
Pro Tip: To audit your customer service, you want to track the right metrics. Here are some of our top suggestions:
Accurate products shipped

Emergency updates to product information

Refund request redressal time-period

Cancellation rates

Seller ratings per channel

Customer service escalations

On-time shipment
5. Invest in a Repricing Tool
As we touched on earlier, with each channel you will need to adapt your prices to account for the additional costs of selling on and fulfilling from each marketplace. However, that's not your only consideration. Each channel will have its own set of competitors and pricing trends, and staying on top of these yourself can be complicated and inefficient.
A good repricing tool will ensure you are able to continuously monitor marketplace conditions and modify prices per channel in real-time to ensure you are able to stay competitive without losing your profits. Ultimately saving you a lot of time and money, thus streamlining your multichannel selling operations.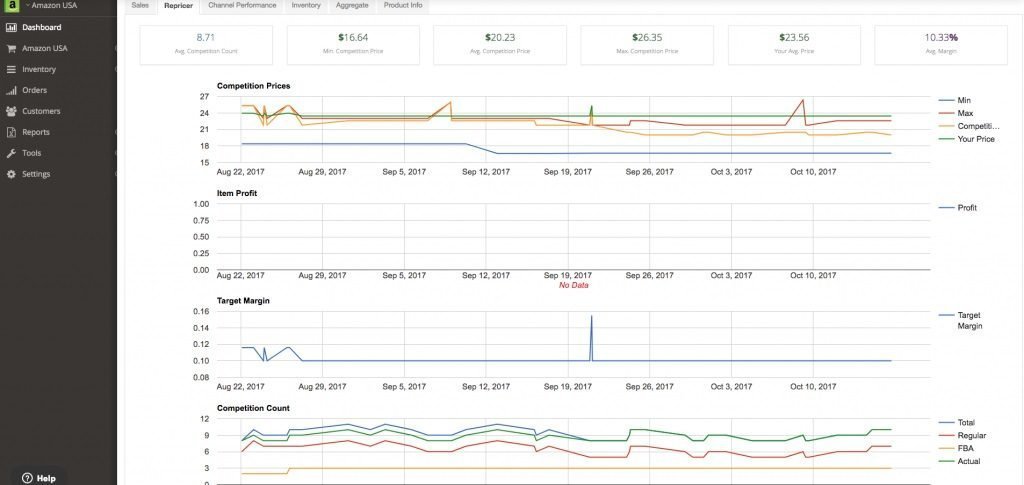 There you have it, 5 hacks to simplify multichannel selling to ensure you are able to maximize profits while maintaining profit and customer service across all marketplaces and platforms. For more tips on becoming a multichannel superstar, visit these popular guides: