One of the most significant ecommerce trends we will see this year is the growth of niche marketplaces and the elimination of middlemen. By loading your products on a variety of marketplaces, you'll be able to reach your potential customers wherever they are, thereby expanding your reach and sales to new markets. In this post, we'll quickly go through 12 growing global ecommerce marketplaces to expand your market – and your sales.
1. Americanas (Latin America)
The Brazilian online marketplace Americanas is generating around 45 million monthly visitors. Owned by B2W Digital Inc. who also owns the popular ecommerce sites Submarino, Shoptime, and Soubarato, Americanas was launched in 2014 and reached over $4.5 billion in revenue by the end of last year.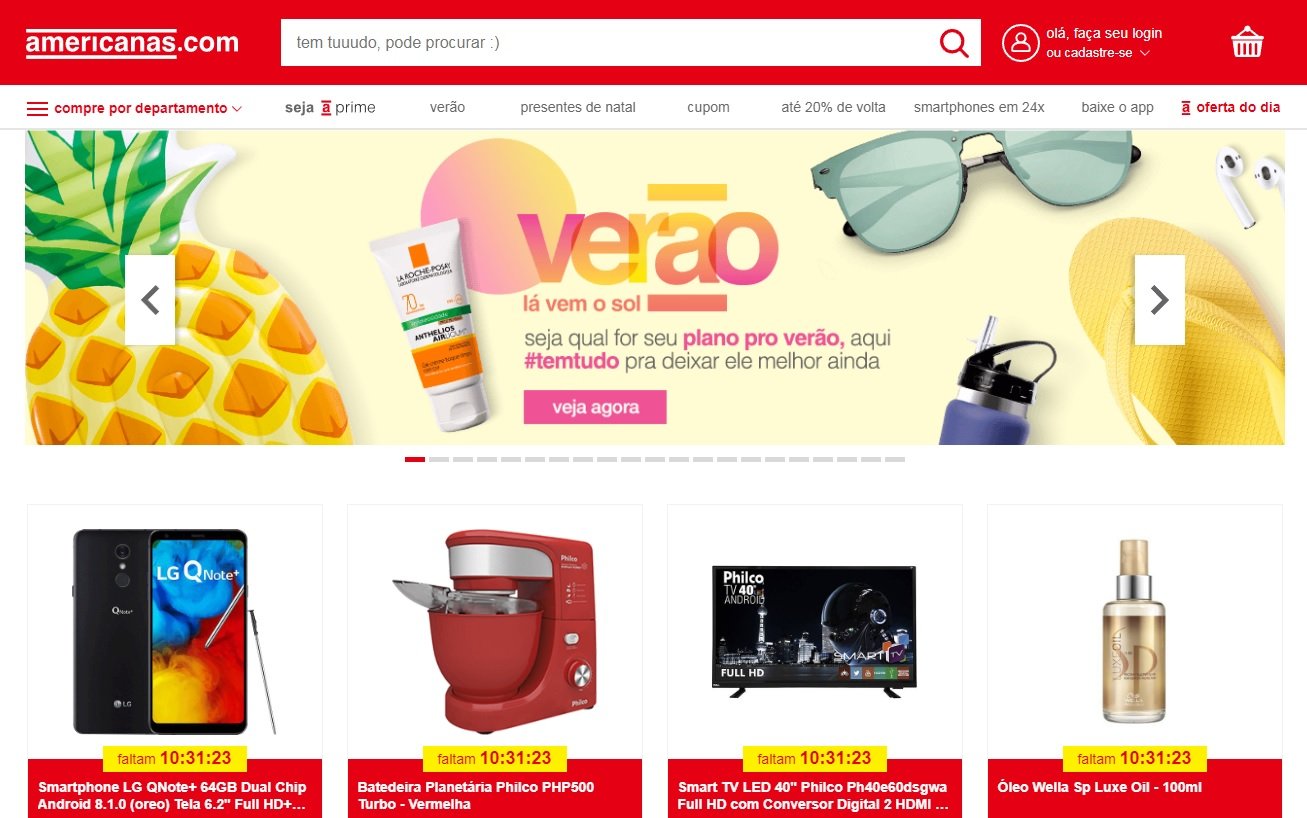 Before independently selling in Brazil, you will first need to test the market (with Amazon or eBay, through StoreAutomator), and familiarize yourself with the country's payment gateways and tax structures. We also suggest that you partner up with a logistics company that is familiar with selling in Brazil. To apply, you will need to fill in an online form in Portuguese and register with CNPJ.
2. Bonanza (North America)
The Bonanza marketplace was designed to compete with the likes of eBay and Etsy and has grown to include 12,000+ sellers. Voted "Most Recommended Marketplace" (over eBay, Amazon, and Etsy) in 2016, Bonanza is commission-based, which means no listing or monthly fees.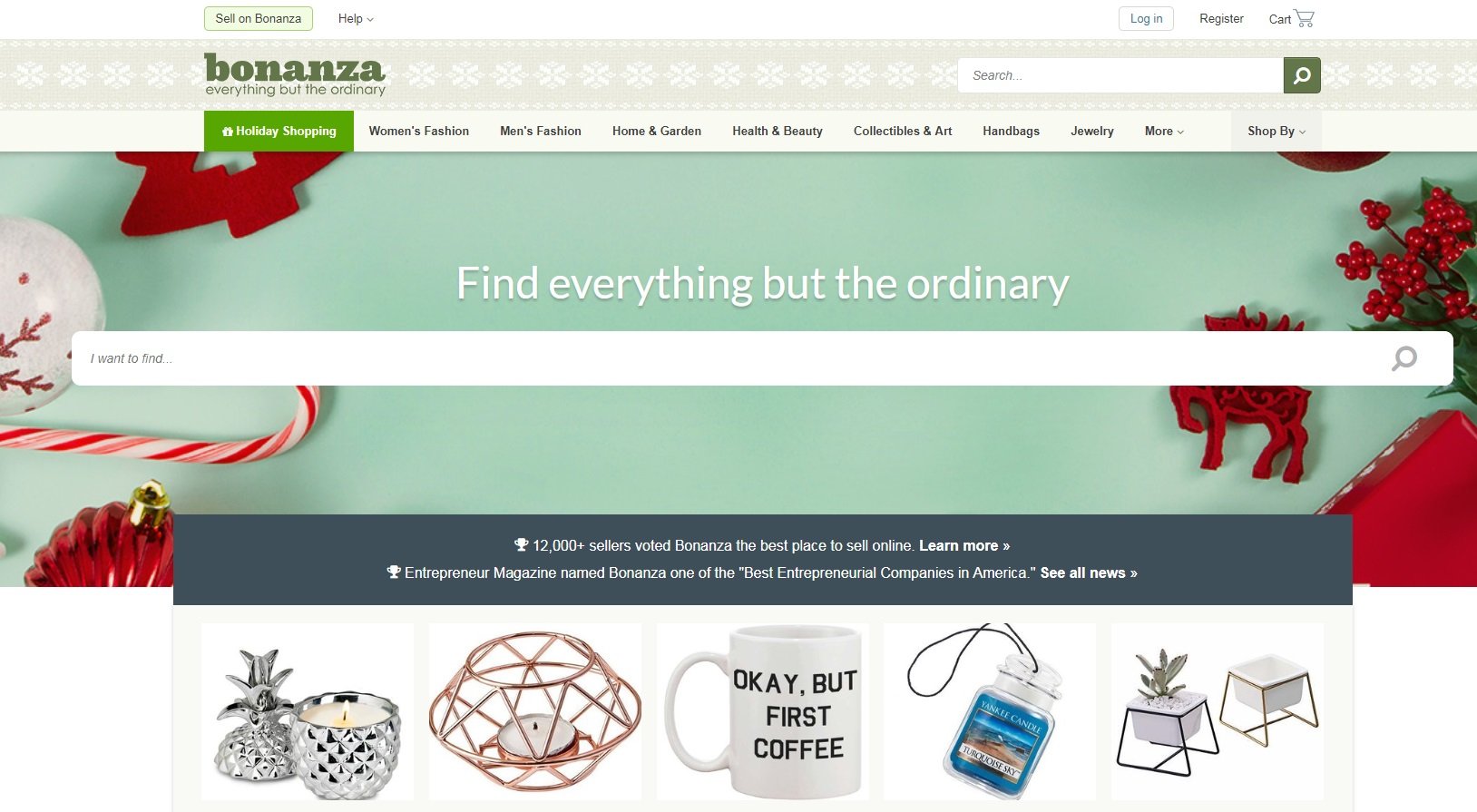 The advantage of Bonanza is that it involves very few start-up costs in terms of testing the marketplace, and its sellers are happy with the hassle-free platform.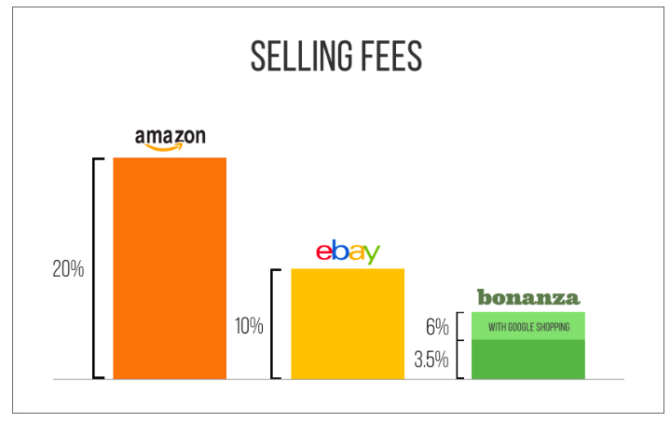 The disadvantage is that because the platform is still growing and seems to be more geared towards handcrafted product shoppers, it is best suited for new or smaller sellers.
3. Cratejoy (North America)
We know based on the huge popularity of ecommerce brands such as LootCrate, Birchbox, and Dollar Beard Club, that subscription boxes are big money-makers. Cratejoy is an online marketplace that is capitalizing on the success of niche subscription boxes by providing a subscription box platform.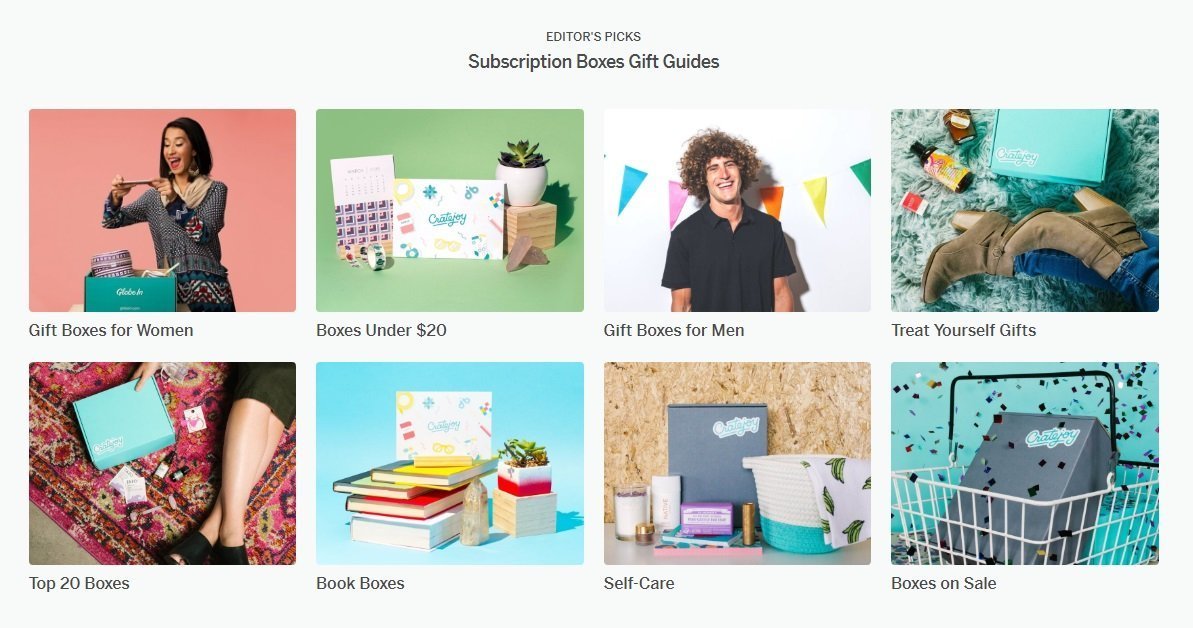 This is ideal for multichannel sellers who want to test subscription boxes without having to change their current sales models or incurring big outlays.
4. Fruugo (Europe)
As an alternative to Amazon Europe, this UK-based marketplace sells in about 23 countries across the globe. Fruugo has enjoyed four years of steady growth and offers sellers product listings in 11 languages that they translate for you while allowing you to be paid in your own currency.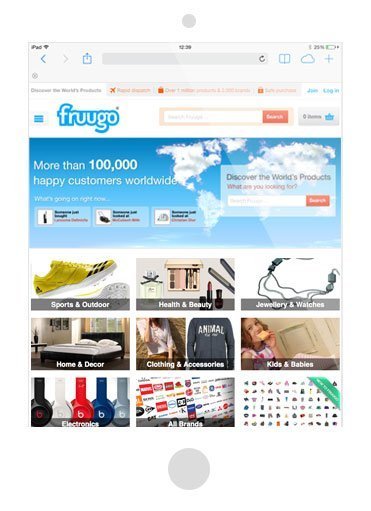 This is another marketplace that doesn't charge setup or joining fees, which means you only pay them when you make a sale.
5. Google Express (United States)
Google Express and Google's Shopping Actions is a fast-growing marketplace that Google launched to compete with Amazon. Hosting a variety of brands and products, Express integrates search and marketplace technologies to make the shopping experience seamless for product searchers.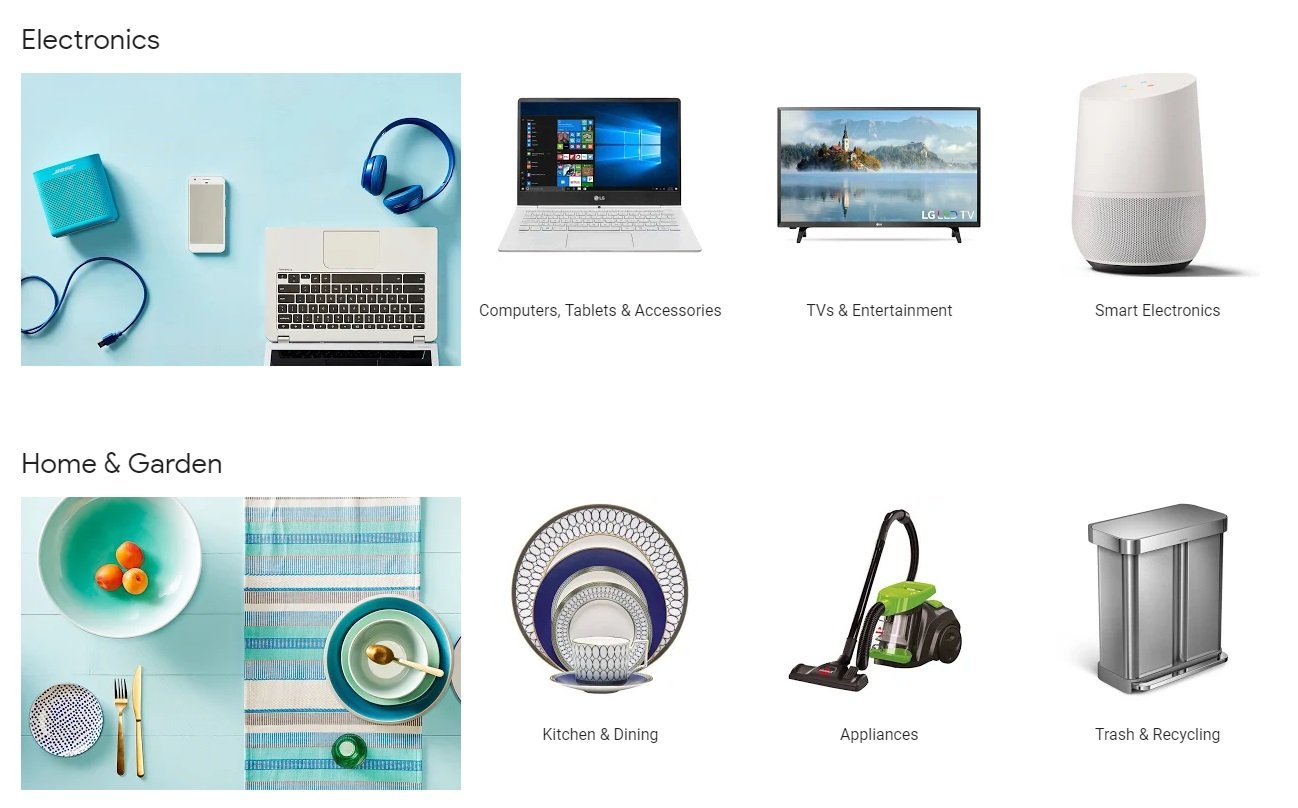 If you're looking to test your products on Google Express, StoreAutomator will help you integrate your products into this channel in no time.
6. Jet (North America)
Another growing global ecommerce marketplace that integrates seamlessly with StoreAutomator is Jet. Jet was bought by Walmart in 2016 but runs independently, from its own marketplace. By joining Jet's partner program ecommerce brands can list and sell on this marketplace that gets millions of site visitors.

7. Jumia (Africa)
If you're looking to expand your reach in Africa, the Jumia marketplace has around 1.2 billion potential customers. Launched in Lagos, Nigeria in 2012, it now sells in over 14 countries, making it the biggest African marketplace.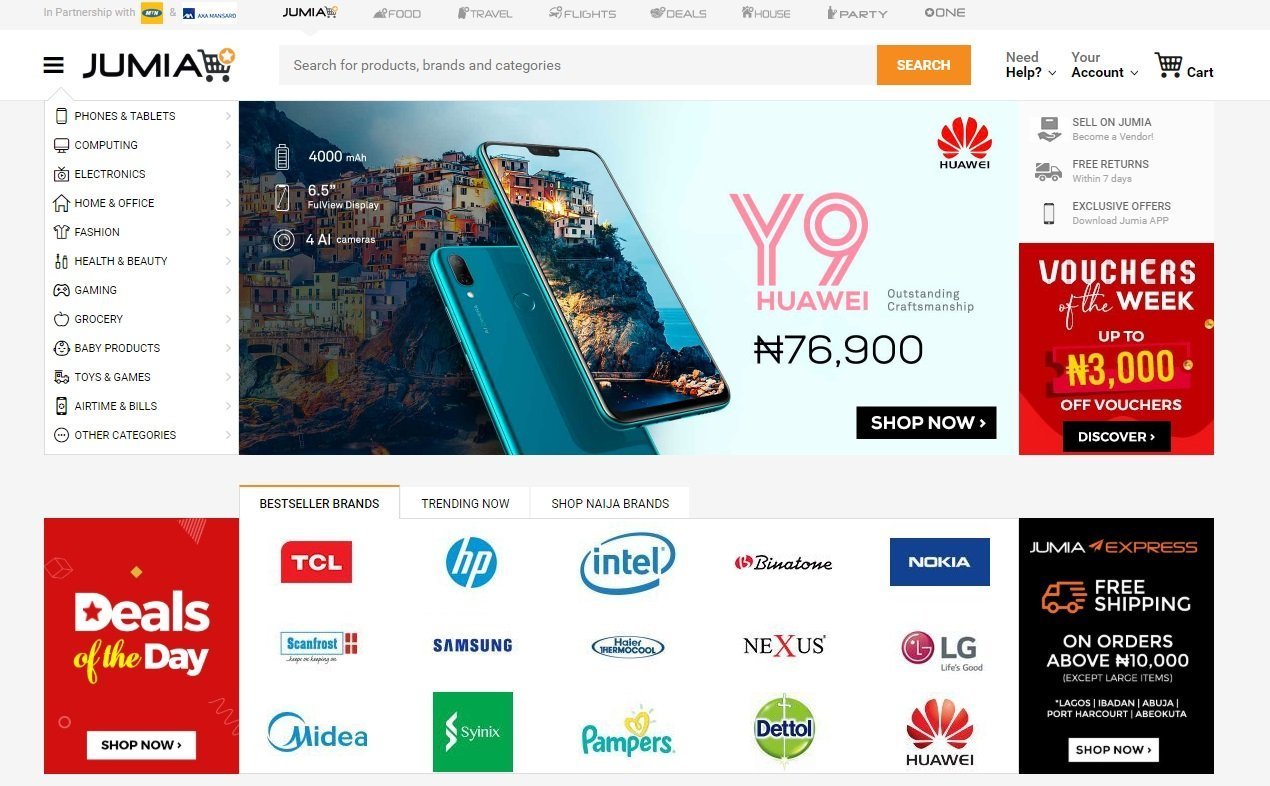 To sell on Jumia, you will need to fill in the online form and be able to sell more than five products on the site. They also have affiliate and vendor support programs, and prices to sell on the platform will differ depending on what categories you're selling under.
8. Lazada (Asia)
Owned by Alibaba, Lazada is an Asian marketplace that sells from Indonesia, Malaysia, Philippines, Singapore, Thailand, and Vietnam. Lazada was launched in 2012 with the intention of being Asia's biggest competitor against Amazon and does over $1.36 billion in annual revenue.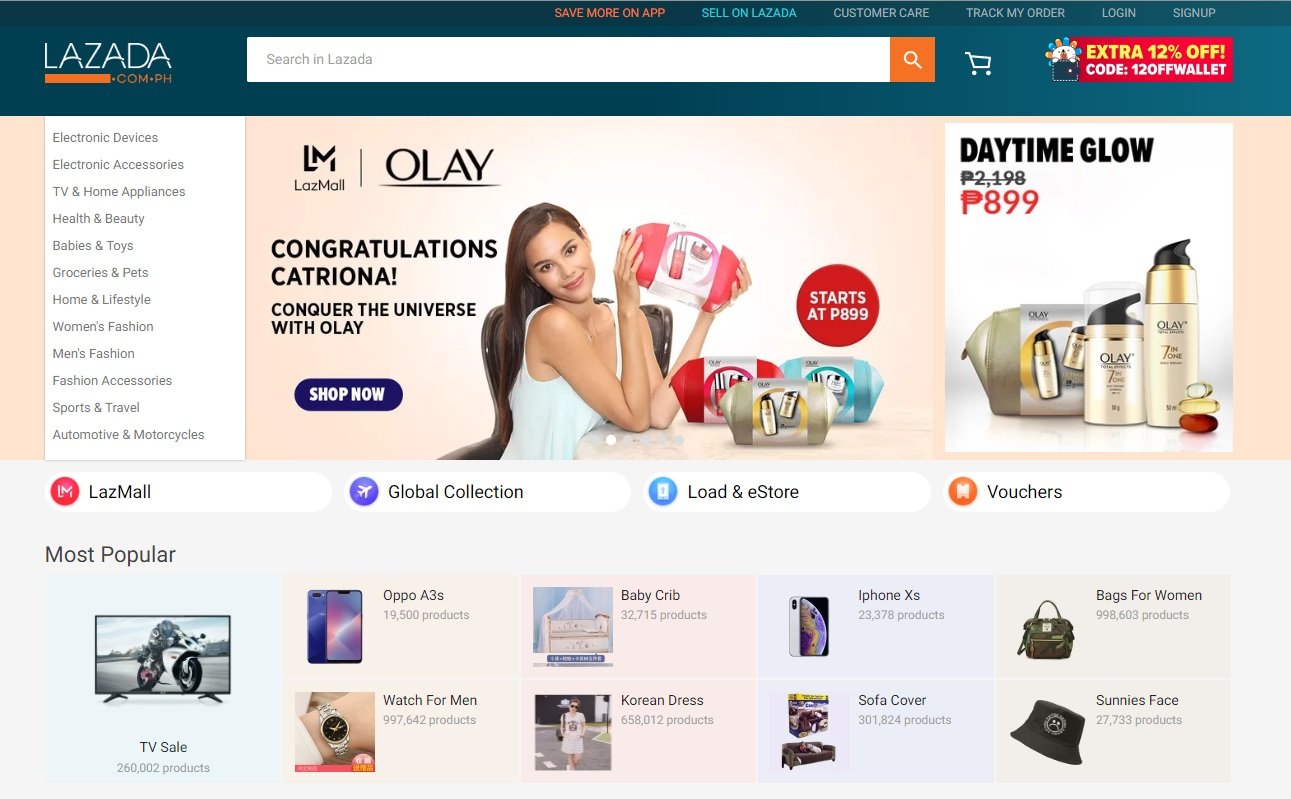 To sell on Lazada, you will need an IC and SSM (Malaysian business) registration number, and either have your own logistics set up there or make use of Lazada's fulfillment service.
9. OnBuy (UK)
Another fast-growing global ecommerce marketplace with low fees is OnBuy. OnBuy was launched in 2016 and has been growing steadily ever since, enjoying 800% sales growth this summer. A unique feature of the site is that all payments are processed securely through PayPal. This means access to revenue from the first sale without any long waits.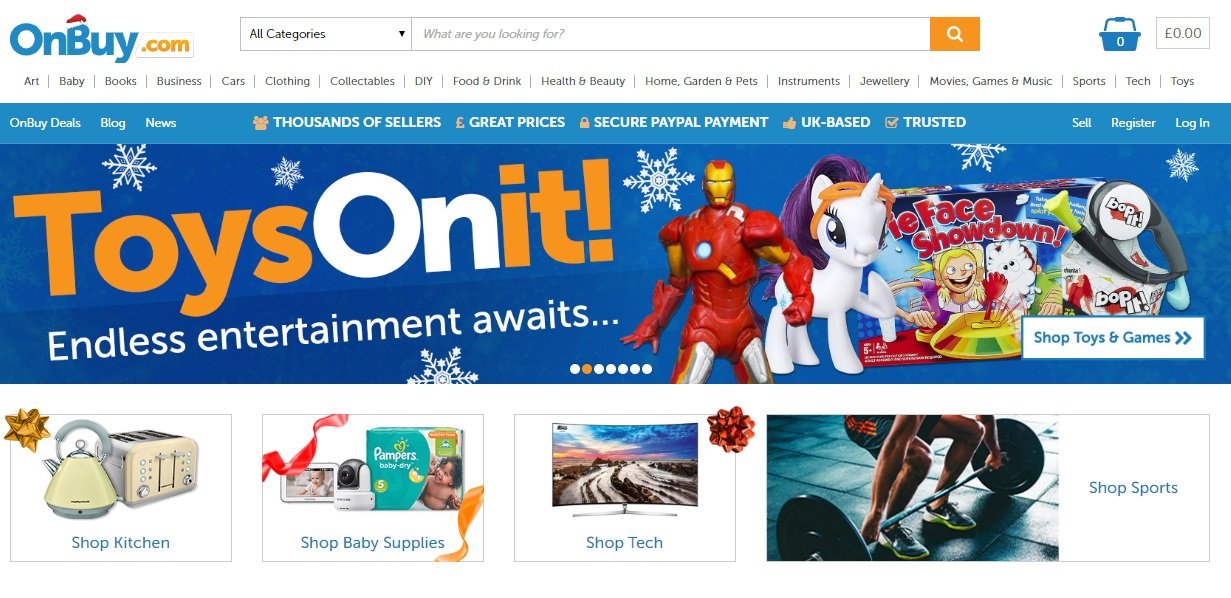 10. Reverb (North America)
Founded in 2013, Reverb is a great example of a successful niche marketplace reaching $16 million in its first year. Selling new, used and vintage music gear, this developing marketplace is perfect for sellers in the music equipment and accessories niche.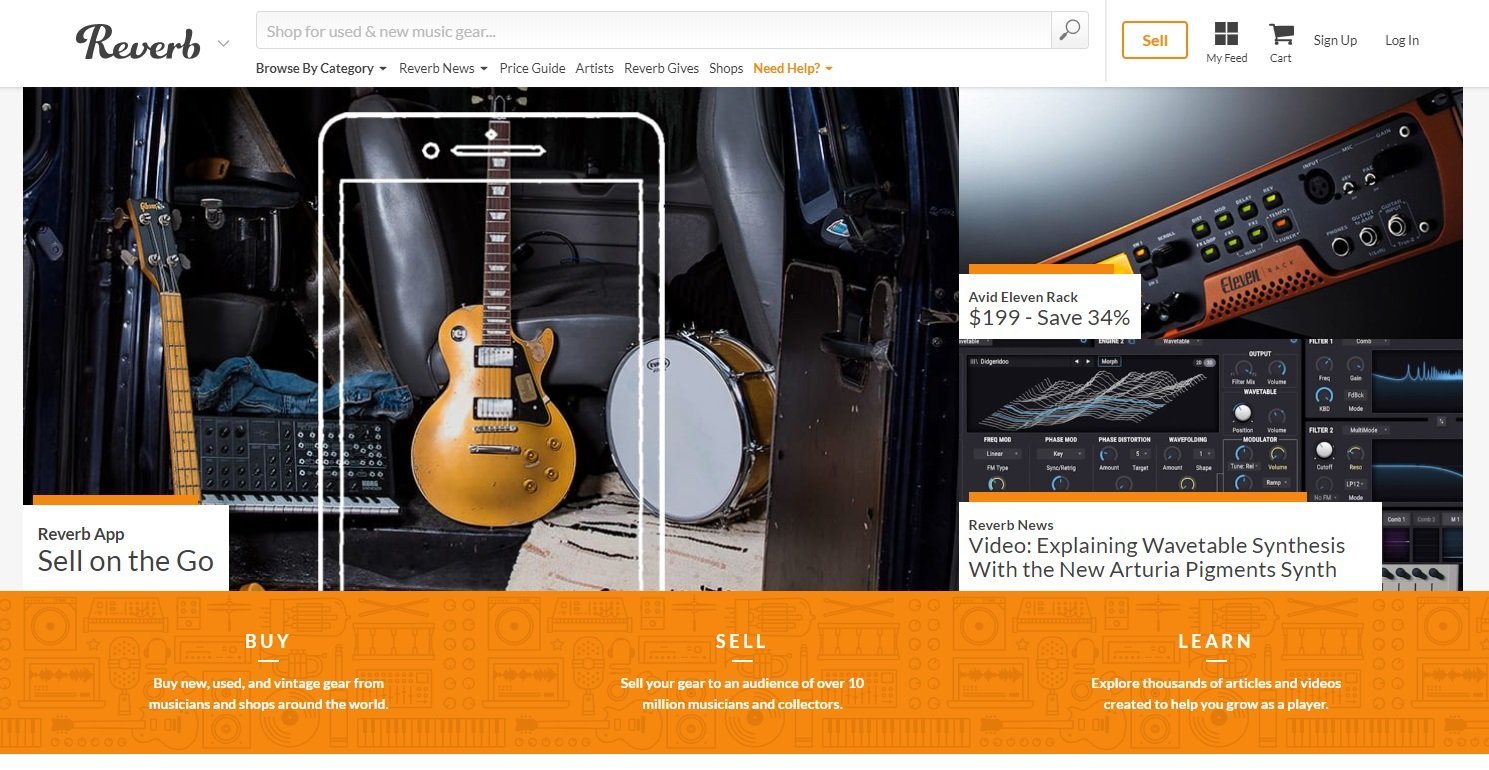 If you want to capitalize on their 10 million monthly visitors, you can list products from 3.5% – paid with every sale.
11. VIP.com (China)
If you're specifically looking to break into the Chinese market, VIP.com could be for you. With around 60 million shoppers and 20k brands, VIP.com allows international sellers to sell their products on this marketplace using their Flash deals focus.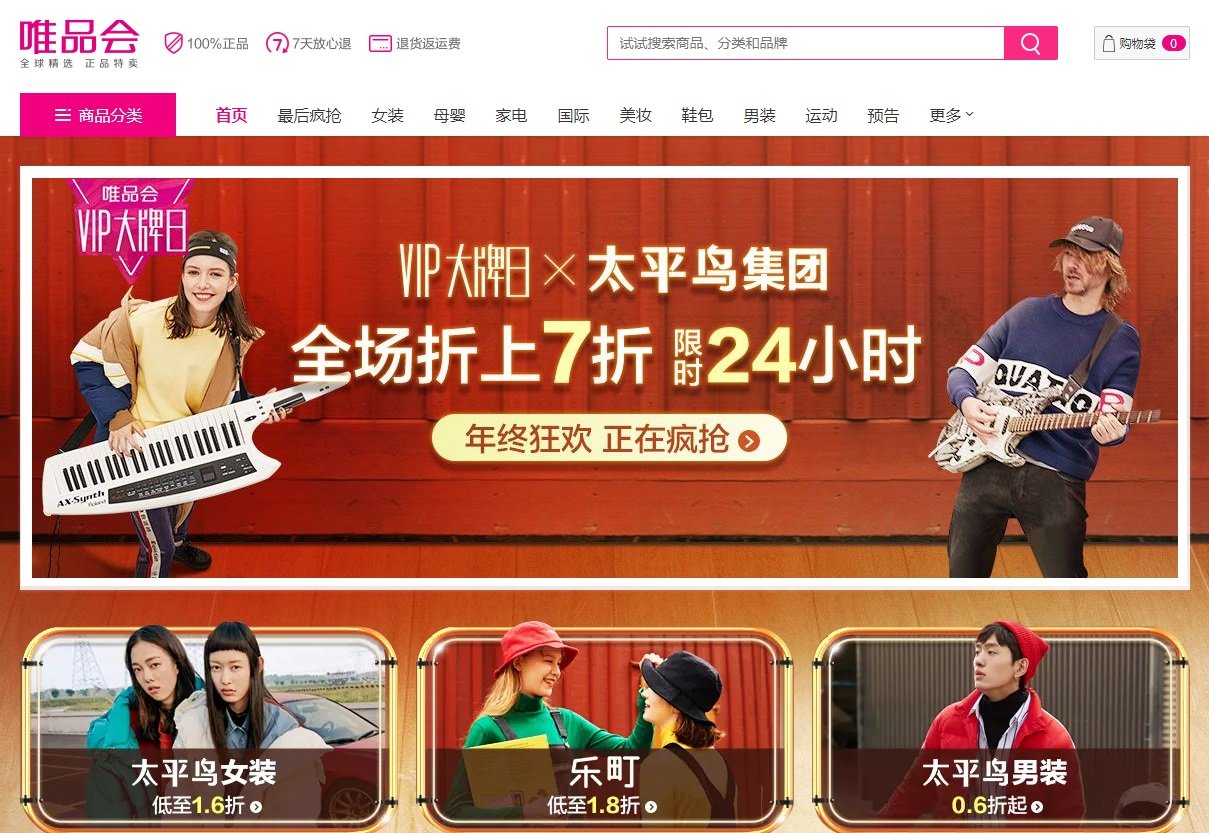 If you're looking to sell in China you will need to make sure you have registered your trademark with the Chinese Trademark Office and that your products comply with regulations. We advise partnering up with local fulfillment and logistics companies to help with other regulations. Such as Sanitary and the Chinese State Food and Drug Administration (SFDA) certification.
12. Wish (North America and Europe)
Founded in 2011, the Wish online marketplace and app has over 300 million active mobile shoppers in Europe and the US. Offering easy setup and low fees, Wish integrates with wishlists to ensure your potential shoppers are notified when your product goes on sale.
There you have it – developing markets to consider for 2019. If you're looking to sell globally through Amazon, eBay, Jet, Walmart, Mirakl, Google Express or Rakuten, StoreAutomator's multichannel management systems will help you import, edit and manage products across all channels.